Morning Market Update: July 16, 2019
Treasury Yields Shift Lower as Equities Increase
Commentary for Tuesday: Treasurys rallied while equities increased in a quiet trading day. Initially, yields were modestly higher in quiet overnight trading before shifting lower in the early morning with no economic data releases to direct market activity. Remarks from New York Fed President Williams and two Treasury auctions pushed yields lower the remainder of the morning and into the afternoon. They were little changed throughout the afternoon before ending with the curve flatter.

This Morning: Treasurys shift upwards following better-than-expected economic data released on Retail Sales.

In a speech on Monday, New York Fed President Williams commented on the pending LIBOR transition. He stated, "Don't wait for term rates to get your house in order. Engage with this issue now and understand what it means for your operations. Recognize where your exposure lies and deal with the contracts that mature after 2021 that lack robust fallback language." He continued, "In my view, the biggest challenge isn't liquidity or the creation of a term rate, it's a willingness on the part of the market to stop using LIBOR."

The Federal Reserve released its weekly H.8 report for the week ending July 3. It reported loans of all domestically chartered banks rose by $9B, or 0.1%, week-over-week, while deposits jumped by $125B, or 1.1%. The increase in deposits was primarily from deposit growth of large banks versus small banks. As a result, the aggregate loan-to-deposit ratio edged lower to 76.6%.
Financial Markets Research




The morning market update is provided by: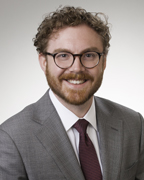 James Hotchkiss
Director, Member Strategy and Solutions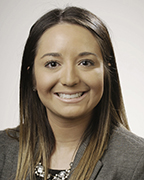 Melissa Deven

Director, Member Strategy and Solutions




Disclaimer
The data and valuations provided in this document are for information purposes only and are provided as an accommodation and without charge. The Federal Home Loan Bank of Chicago makes no representations or warranties about the accuracy or suitability of any information in this document. This document is not intended to constitute legal, investment, or financial advice or the rendering of legal, consulting, or other professional services of any kind.