Morning Market Update: October 18, 2018
Treasurys Sell Off as Equities Fall Following FOMC Minutes
Commentary for Thursday:
Treasurys sold off while equities ended lower in choppy trading. Yields were initially little changed in quiet overnight trading but fell to the session's lowest level in the early morning following the release of weak housing economic data. The decline was short-lived as yields trended higher ahead of the afternoon as investors awaited minutes from the central bank's September Federal Open Market Committee (FOMC) meeting prior to stabilizing at close near the day's highest level.
This Morning:
Treasury yields are little changed despite the release of strong economic data that reported a decrease in jobless claims.
The FOMC released minutes
from its late September meeting, stating, "labor market conditions continued to strengthen in recent months and that real gross domestic product (GDP) appeared to be rising at a strong rate in the third quarter, similar to its pace in the first half of the year." The minutes cited "a few participants expected that policy would need to become modestly restrictive for a time and a number judged that it would be necessary to temporarily raise the federal funds rate above their assessments of its longer-run level."
Housing starts
decreased sharply by 5.3% to an annual rate of 1.201 million as of September. Dragging down the index, multi-family starts fell 12.9% and single-family starts slipped 0.9%. By region, the Midwest decreased 14.0%, the South fell 13.7%, while the West rose 6.6% and the Northeast jumped 29.0%. Despite the monthly decline, housing starts are up 3.7% from one year ago. Other details of the report show building permits slipped 0.6% month-over-month.
Financial Markets Research
The morning market update is provided by: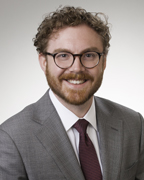 James Hotchkiss
Director, Member Strategy and Solutions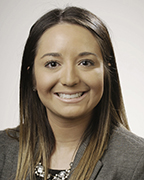 Melissa Deven

Director, Member Strategy and Solutions




Disclaimer
The data and valuations provided in this document are for information purposes only and are provided as an accommodation and without charge. The Federal Home Loan Bank of Chicago makes no representations or warranties about the accuracy or suitability of any information in this document. This document is not intended to constitute legal, investment, or financial advice or the rendering of legal, consulting, or other professional services of any kind.