Morning Market Update: December 14, 2018
Yield Curve Flattens in Mixed Equity Trading
Commentary for Thursday: Treasurys rallied in the short end of the curve but sold off in the long end as equities also ended mixed. Yields were little changed in choppy overnight trading and trended lower in the early morning on news around trade and European Central Bank policy. Yields were volatile the remainder of the morning but trended higher overall as mixed economic data was released on jobless claims and import prices. Yields remained volatile throughout the afternoon before ending with the curve steeper.

This Morning: Treasury yields are shifting lower despite the release of economic data that reported stronger-than-expected retail sales.

Initial jobless claims fell by 27K to 206K in the week ending December 8. The previous week was upwardly revised by 2K to 233K. As a result, the 4-week moving average edged lower by 3.75K to 224.75K, which is the first decline in five weeks. Continuing claims rose by 25K to 1.661M the week prior. The 4-week moving average fell by 2.5K to 1.665M. The insured unemployment rate edged higher by 0.1 percentage point to 1.2%.

The Import Price Index fell by a greater-than-expected 1.6% in November, versus rising 0.5% in October. Dragging down the index, petroleum imports dropped 12.1%. Further, import prices of finished goods, including capital goods, consumer goods, and autos, were flat. Year-over-year, the index is still up 0.7%.

The President of the European Central Bank spoke Thursday and announced, "Based on our regular economic and monetary analyses, we decided to keep the key ECB interest rates unchanged. We continue to expect them to remain at their present levels at least through the summer of 2019." He also stated, "Regarding non-standard monetary policy measures, our net purchases under the asset purchase programme (APP) will end in December 2018."
Financial Markets Research
The morning market update is provided by: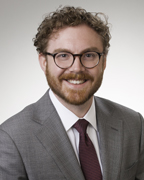 James Hotchkiss
Director, Member Strategy and Solutions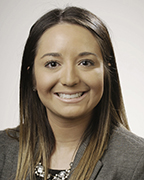 Melissa Deven

Director, Member Strategy and Solutions




Disclaimer
The data and valuations provided in this document are for information purposes only and are provided as an accommodation and without charge. The Federal Home Loan Bank of Chicago makes no representations or warranties about the accuracy or suitability of any information in this document. This document is not intended to constitute legal, investment, or financial advice or the rendering of legal, consulting, or other professional services of any kind.