Morning Market Update: August 7, 2020
Yields Dip as Equities Rise in Choppy Trading Day
Commentary for Thursday: Treasurys rallied, as equities gained in a choppy trading day. Yields dropped in overnight trading following the release of European stock earnings. They continued downward through the morning, but jumped up following a better-than-expected initial jobless claims report. They dipped again mid-day, but rebounded back up near the prior day's close as hopes grew for a new virus stimulus bill. Yields ended the day down 1-2 basis points across the curve.
This Morning: Yields remain mixed following the release of slightly better-than-expected economic data in the July Employment Report.
Initial Jobless Claims decreased to 1.1 million in the week ending August 1 vs. estimates of 1.4 million. The previous week was upwardly revised by 1K to 1,4 million. California, Florida, and New York have the highest number of claims at 244K, 91K, and 85K, respectively. Continuing Claims decreased 16.1 million vs. estimates of 17 million in the week ending July 25.

The morning market update is provided by: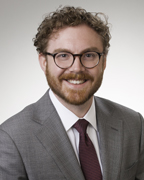 James Hotchkiss
Director, Member Strategy and Solutions
Disclaimer
The data and valuations provided in this document are for information purposes only and are provided as an accommodation and without charge. The Federal Home Loan Bank of Chicago makes no representations or warranties about the accuracy or suitability of any information in this document. This document is not intended to constitute legal, investment, or financial advice or the rendering of legal, consulting, or other professional services of any kind.
Contact your Sales Director for more information.