Morning Market Update: July 10, 2020
Yield and Equities Fall as Investors Seek Safer Assets
Commentary for Thursday: Treasurys rallied as equities sold off in a risk off trading day. Yields opened slightly lower and moved sideways through the mid-morning. Yields fell through strong demand for a $19B 30-year treasury auction and as investors weighed the impact of the July 15 tax filing deadline on the Treasury's already extended cash balance. Yields ended lower across the curve.
This Morning: Treasury yields continue to shift lower as investors face renewed uncertainty regarding the spread of the coronavirus and the possibility of further lockdowns.
Wholesale Inventories fell by 1.2% exactly as predicted for the month of May and down from a modest 0.3% increase in April. 14 of the 19 inventory categories fell led by automotive inventories which fell 5.1% from April. Off-setting some of the inventory retraction was petroleum which was up 14.4% from April. Petroleum inventories are down 25% year over year.
Initial jobless claims for the week ended July 4 came in at 1.31M, slightly better than the consensus estimate of 1.38M. The reading for July 4 was also a small but slowing improvement from the 1.41M claims filed the week prior.
Atlanta Fed President Bostic said in a video conference for The Tax Policy Center " The models that I am looking at right now suggest that by the end of the year we'll have more jobs and more growth than we have right now, but we won't be at a level that is equal to where we were pre-crisis."

The morning market update is provided by: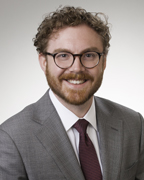 James Hotchkiss
Director, Member Strategy and Solutions
Disclaimer
The data and valuations provided in this document are for information purposes only and are provided as an accommodation and without charge. The Federal Home Loan Bank of Chicago makes no representations or warranties about the accuracy or suitability of any information in this document. This document is not intended to constitute legal, investment, or financial advice or the rendering of legal, consulting, or other professional services of any kind.
Contact your Sales Director for more information.