Morning Market Update: October 16, 2019
Yields Shift Higher as Equities Rise

Commentary for Tuesday:
Treasurys sold-off across the curve, while equities rose. Yields were steady in quiet overnight trading. They spiked in the morning following news of a potential trade deal between the European Union and the United Kingdom. Yields continued to rise slowly through the afternoon following three-month treasury bill auctions.
This Morning: Treasury yields are shifting down following the release of worse-than-expected economic data on retail sales and stalling Brexit deal talks.
Federal Reserve Presidents Mary Daly and James Bullard spoke about the U.S. and world economy. Mary Daly was bullish speaking at the Los Angeles World Affairs Council stating "The economy continues to expand at a solid pace. Job growth is strong, unemployment is low, consumer spending is healthy, and households remain confident." James Bullard was bearish on the U.S. economy and suggested another rate cut. He stated "I have emphasized that we face some downside risks from the trade war and I've tried to encourage the committee to take action."
The Federal Reserve Bank of New York inflation expectations report was released for September at 2.4% down from 2.5% last month. This is the lowest level in data going back to 2013. The decline reinforced the message from the University of Michigan survey of consumers suggesting expected inflation at 2.2% this month.
Financial Markets Research




The morning market update is provided by: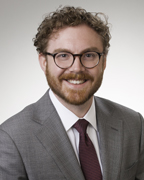 James Hotchkiss
Director, Member Strategy and Solutions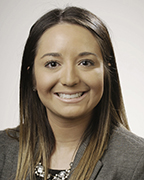 Melissa Deven

Director, Member Strategy and Solutions




Disclaimer
The data and valuations provided in this document are for information purposes only and are provided as an accommodation and without charge. The Federal Home Loan Bank of Chicago makes no representations or warranties about the accuracy or suitability of any information in this document. This document is not intended to constitute legal, investment, or financial advice or the rendering of legal, consulting, or other professional services of any kind.
Contact your Sales Director for more information.