Morning Market Update: August 23, 2019
Yields Shift Higher as Equities End Mixed
Commentary for Thursday: Treasurys sold off as equities ended mixed. The Dow increased, while the S&P and NASDAQ decreased on the day. Yields initially shifted lower in quiet overnight trading but trended higher in the early morning. Weaker-than-expected economic data released on manufacturing pushed yields lower mid-morning before they trended modestly higher again on three Treasury auctions. Yields were little changed throughout the afternoon as investors look ahead to Powell's speech following the Annual Federal Reserve Policy Symposium.

This Morning: Despite an early morning upward shift, Treasurys remain subdued following the announcement of new retaliatory tariffs by China.

Initial jobless claims decreased by 12K to 209K in the week ending August 17. The previous week was upwardly revised by 1K to 221K. The 4-week moving average increased slightly by 0.5K to 214.5K. Continuing claims also decreased by 54K to 1.674M in the week ending August 10. The prior week was revised higher by 2K to 1.728M. As a result, the 4-week moving average fell slightly by 0.75K to 1.697M. The insured unemployment rate remained unchanged at 1.2%.

The Kansas City Fed Manufacturing Index unexpectedly dropped five points to -6 in August versus expectations of an increase. The decline was driven by a 14-point fall in new orders, a seven-point decline in volume of shipments, and a nine-point fall in production. Further, employment edged lower by one point.

Philadelphia Fed President Harker gave an interview from the Annual Federal Reserve Policy Symposium on Thursday. He stated, "I think we should stay here for a while and see how things play out…I didn't think the cut was appropriate, necessarily, but I went along with it to get back to neutral.


Financial Markets Research




The morning market update is provided by: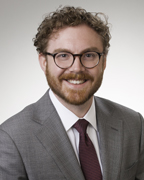 James Hotchkiss
Director, Member Strategy and Solutions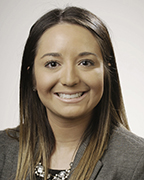 Melissa Deven

Director, Member Strategy and Solutions




Disclaimer
The data and valuations provided in this document are for information purposes only and are provided as an accommodation and without charge. The Federal Home Loan Bank of Chicago makes no representations or warranties about the accuracy or suitability of any information in this document. This document is not intended to constitute legal, investment, or financial advice or the rendering of legal, consulting, or other professional services of any kind.