Morning Market Update: March 18, 2018
Yields Rise as Job Openings Rise to a Record High Level
Commentary for Friday: Treasurys sold off for the second straight trading session while equities ended higher to end a volatile week. Yields were initially little changed in quiet overnight trading but jumped in the morning despite economic data that reported tumbling housing starts. Yields remained elevated ahead of the afternoon as job openings rose to a record high level and consumer confidence increased to a 14-year high.
This Morning: Treasury yields are shifting higher after quiet overnight trading.
Housing starts unexpectedly plunged 7% to an annual rate of 1.24M in February. Multi-family starts heavily weighed on the index, decreasing 28.0% month-over-month. Single-family starts are up 2.9% from one month and one year ago. The Midwest was the only region to post a monthly positive contribution, rising 7.6%. However, the West fell 12.9%, the South decreased 7.3%, and the Northeast slipped 3.5%.
Job openings surged to their highest level on record in January, rising from a downwardly revised 5.7M to 6.3M. By sector, job openings rose at the fastest pace in professional and business services (+215K), and transportation, warehousing, and utilities (+113K). Elsewhere in the report, the hiring and total separations rates both rose one-tenth to 3.8% and 3.7% respectively. The quits rate edged lower from 2.3% to 2.2%.

The Consumer Sentiment Index edged higher by 2.3% to 102.0 in March, its highest level since 2004. The index measuring current economic conditions jumped 6.9% from the prior month. Slightly offsetting the gain, the index of consumer expectations decreased 1.6%, but is up 2.4% on a year-over-year basis. Inflation expectations rose two-tenths to 2.9% in the next year, and were unchanged at 2.5% in the next five years.
Financial Markets Research
The morning market update is provided by: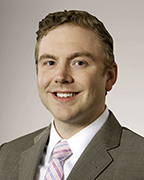 James Hotchkiss
Director, Member Strategy and Solutions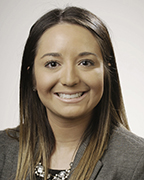 Melissa Deven

Associate Director, Member Strategy and Solutions





Disclaimer
The data and valuations provided in this document are for information purposes only and are provided as an accommodation and without charge. The Federal Home Loan Bank of Chicago makes no representations or warranties about the accuracy or suitability of any information in this document. This document is not intended to constitute legal, investment, or financial advice or the rendering of legal, consulting, or other professional services of any kind.