Morning Market Update: June 22, 2018
Treasurys Rally as Equities Fall on State Sales Tax Ruling
Commentary for Thursday: Treasury yields shifted lower while equities were dragged down by technology stocks following a court ruling on state sales tax. Yields were initially higher in overnight trading but trended lower in the early morning. They shifted modestly higher before economic data was released but fell again as the Philadelphia Fed Business Outlook was released at its lowest level since November 2016. Yields continued lower throughout the afternoon before stabilizing at close as trade tensions lingered.

This Morning: Treasury yields are trending higher in quiet trading with no upcoming economic data releases.

The Philadelphia Fed Business Outlook fell 14.5 points from 34.4 to 19.9 in June, its lowest level since November 2016. New orders were down 23 points from the prior month and backlogs edged lower for the first time in six months.

Initial jobless claims fell for the fourth consecutive week, decreasing 3K to 218K following an upward revision from 218K to 221K the week prior. As a result, the 4-week moving average fell slightly by 4K to 221K. Continuing claims increased by 22K to 1.723M week-over-week following an upward revision from 1.697M to 1.701M the week prior. Despite the increase, the 4-week moving average fell by 4.75K to 1.723M, its lowest level since December 1973. The insured unemployment rate held steady at 1.2%.

The FHFA House Price Index was below expectations of 0.5%, only rising a modest 0.1% in April but is up 6.4% from one year ago. The prior month was upwardly revised from 0.1% to 0.2%. The East North Central division—including Michigan, Wisconsin, Illinois, Indiana, and Ohio—increased the most by 0.6% from the prior month.
Financial Markets Research
The morning market update is provided by: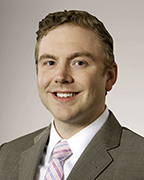 James Hotchkiss
Director, Member Strategy and Solutions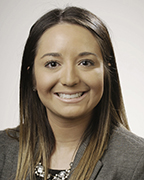 Melissa Deven

Associate Director, Member Strategy and Solutions





Disclaimer
The data and valuations provided in this document are for information purposes only and are provided as an accommodation and without charge. The Federal Home Loan Bank of Chicago makes no representations or warranties about the accuracy or suitability of any information in this document. This document is not intended to constitute legal, investment, or financial advice or the rendering of legal, consulting, or other professional services of any kind.