Morning Market Update: May 20, 2019
Yield Curve Flattens as Equities Fall
Commentary for Friday: Treasurys sold off modestly out to the seven-year point and rallied in the long end while equities decreased on news around U.S. and China trade talks. Yields were choppy in overnight trading and shifted lower in the early morning. They moved higher following economic data released that reported an unexpected increase in consumer sentiment. Yields were little changed in choppy trading the remainder of the session before ending with the curve flatter.

This Morning: Treasury yields are little changed following a lower-than-expected Chicago Fed National Activity Index.

The Consumer Sentiment Index unexpectedly jumped 4.2 points to 102.4, reaching the highest level in 15 years. The increase was supported by the index of consumer expectations, jumping 9.8% to 96.0, which is the highest level since 2004. The current economic conditions index increased by 0.1% to 112.4. Elsewhere in the report, the expected year-ahead inflation rate increased 0.6 percentage points.

Fed Vice Chair Clarida commented at an event on monetary policy strategy, "Based on the experience of other central banks that have undertaken similar reviews, our review is more likely to produce evolution, not a revolution, in the way we conduct monetary policy." He also stated in regards to the central bank's policy, "with the U.S. economy operating at or close to our maximum-employment and price-stability goals, not is an especially opportune time to review."
Financial Markets Research


The morning market update is provided by: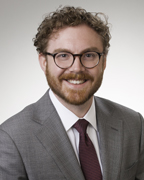 James Hotchkiss
Director, Member Strategy and Solutions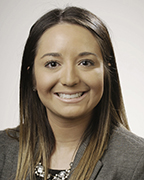 Melissa Deven

Director, Member Strategy and Solutions




Disclaimer
The data and valuations provided in this document are for information purposes only and are provided as an accommodation and without charge. The Federal Home Loan Bank of Chicago makes no representations or warranties about the accuracy or suitability of any information in this document. This document is not intended to constitute legal, investment, or financial advice or the rendering of legal, consulting, or other professional services of any kind.