Morning Market Update: March 27, 2020
Yields Fall and Equities Rise in Choppy Trading Day
Commentary for Thursday: Treasurys rallied slightly, while equities gained in a choppy trading day. Yields dropped in overnight trading on estimated reports of high unemployment claims in the U.S. They dropped in the morning following the release of the record-breaking jobless report. They were choppy through the afternoon, but spiked up near the close following the purchase of $24B in treasuries by the NY Fed. Yields ended the day down 1-4 basis points across the curve.
This Morning: Yields are falling across the curve following the news that the U.S. has the most Coronavirus infections in the world, surpassing China with nearly 86K cases.

Initial jobless claims rose to a record and unprecedented 3.28M in the week of March 21, worse than an estimated 1.79M. Pennsylvania and Ohio reported the largest amount of new claims at 379K and 188K, respectively. The latest reading indicates the unemployment rate could move up a few percentage points, as last month's rate of 3.5% represented 5.8 million unemployed Americans. Continuing claims met consensus expectations of 1.8M.

The Kansas City Fed Manufacturing Index fell to a worse-than-expected -17 vs. estimates of -10 in March. This month's reading fell to its lowest reading since 2009 and was 22 points lower than February's data. Weighing on the index, volume of new orders fell from 8 to -38, and new employees dropped from -4 to -32.



The morning market update is provided by: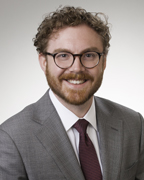 James Hotchkiss
Director, Member Strategy and Solutions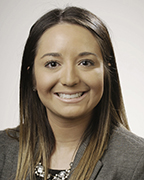 Melissa Deven

Director, Member Strategy and Solutions




Disclaimer
The data and valuations provided in this document are for information purposes only and are provided as an accommodation and without charge. The Federal Home Loan Bank of Chicago makes no representations or warranties about the accuracy or suitability of any information in this document. This document is not intended to constitute legal, investment, or financial advice or the rendering of legal, consulting, or other professional services of any kind.
Contact your Sales Director for more information.