Morning Market Update: June 17, 2019
Yield Curve Flattens as Equities Fall on Strong Retail Sales
Commentary for Friday: Treasurys sold off modestly in the short-end of the curve and rallied in the long end while equities decreased. Yields were initially lower in quiet overnight trading and shifted lower ahead of economic data to be released. They jumped on stronger-than-expected retail sales data but decreased despite stronger-than-expected industrial production. Yields were little changed the remainder of the session before ending with the curve flatter.

This Morning: Treasury yields are trending higher ahead of economic data to be released on the housing market.

Headline retail sales were one-tenth lower than expected, rising only 0.5% in May, as the prior month was upwardly revised from -0.2% to 0.3%. Supporting the increase, auto sales rose 0.7%, nonstore retailer sales jumped 1.4%, and sales at electronics and sporting goods stores both rose 1.1%. Clothing stores and grocery stores sales were unchanged month-over-month, and department stores sales fell 0.7%. Excluding autos, retail sales increased by a greater-than-expected 0.5% while the month prior was upwardly revised from 0.1% to 0.5%.

Industrial production rose 0.4% in May versus expectations of only a 0.2% increase. The prior month was upwardly revised from -0.5% to -0.4%. Manufacturing, which makes up approximately 75% of production, increased only 0.2%, and mining rose 0.1% month-over-month. Utilities output jumped the most, increasing 2.1% in May after falling 3.1% in April. Capacity utilization rose slightly from 77.9% to 78.1%.
Financial Markets Research


The morning market update is provided by: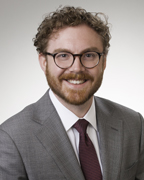 James Hotchkiss
Director, Member Strategy and Solutions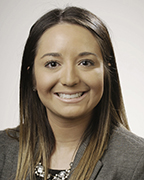 Melissa Deven

Director, Member Strategy and Solutions




Disclaimer
The data and valuations provided in this document are for information purposes only and are provided as an accommodation and without charge. The Federal Home Loan Bank of Chicago makes no representations or warranties about the accuracy or suitability of any information in this document. This document is not intended to constitute legal, investment, or financial advice or the rendering of legal, consulting, or other professional services of any kind.