Morning Market Update: November 21, 2019
Treasury Yields and Equities Fall
Commentary for Wednesday:
Treasurys rallied by 2-3 basis points, while equities fell. Yields were initially lower in choppy overnight and early morning trading on global political news. They remained choppy over the course of the morning but moved lower ahead of the FOMC's meeting minutes release. Yields ended the day lower by 2-3 basis points and the curve flatter again.

This Morning: Treasury Yields are increasing after both initial jobless claims and continuing claims exceeded consensus expectations.
The FOMC released its meeting minutes from the Fed's October meeting. The minutes stated, "In particular, risks to the outlook associated with global economic growth and international trade were still seen as significant. The risk that a global growth slowdown would further weigh on the domestic economy remained prominent."
The FOMC meeting minutes also commented on the Fed's long-term policy tools. In regards to the Fed's longer-term plans for its repo operations, the minutes stated, "Participants generally agreed that they should continue to monitor the market effects of the Fed's ongoing repo operations and Treasury bill purchases." Two approaches were proposed at the meeting including "modestly sized, relatively frequent repo operations" and establishing a standing fixed-rate facility as an automatic money market stabilizer.
Financial Markets Research




The morning market update is provided by: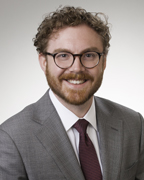 James Hotchkiss
Director, Member Strategy and Solutions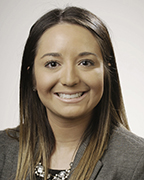 Melissa Deven

Director, Member Strategy and Solutions




Disclaimer
The data and valuations provided in this document are for information purposes only and are provided as an accommodation and without charge. The Federal Home Loan Bank of Chicago makes no representations or warranties about the accuracy or suitability of any information in this document. This document is not intended to constitute legal, investment, or financial advice or the rendering of legal, consulting, or other professional services of any kind.
Contact your Sales Director for more information.