Morning Market Update: November 14, 2018
Treasury Yields Shift Lower in Mixed Equity Trading
Commentary for Tuesday:
Treasurys rallied as equities ended mostly lower. The Dow and S&P decreased on the day as the NASDAQ was little changed. Yields were initially lower in volatile overnight trading. They dropped following the release of the Survey of Consumer Expectations and Senior Loan Officer Survey before shifting modestly higher the remainder of the morning. After four Treasury auctions, yields trended lower throughout the afternoon before ending 3-5 basis points lower across the curve.
This Morning:
Treasury yields are shifting higher following the release of economic data that reported a stronger-than-expected Consumer Price Index.
The Small Business Optimism Index
fell 0.5 percentage points in October to 107.4. Five of the 10 components in the index fell month-over-month. Labor quality was the primary business problem facing businesses with 88% of those hiring receiving few or no qualified applicants. A record 38% of owners reported raising overall compensation this month in an effort to hire and retain employees.
The Federal Reserve Bank of New York
released its Survey of Consumer Expectations for October. Households' expectations of income and spending growth improved, but expectations of home price growth declined. This is the fourth consecutive decline for median home price change expectations. Further, the mean probability of losing one's job in the next 12 months fell from 16.0% to 13.5%, the lowest reading since February 2018.
The Federal Reserve Board of Governors
released its Senior Loan Officer Opinion Survey for Q3 2018. Overall, banks indicated standards for residential real estate loans eased as demand also declined. Standards for auto and credit card loans were relatively unchanged. Respondents said the change in the slope of the yield curve so far this year had not affected standards or price terms for loans.
Financial Markets Research
The morning market update is provided by: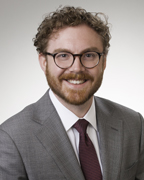 James Hotchkiss
Director, Member Strategy and Solutions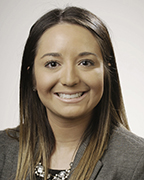 Melissa Deven

Director, Member Strategy and Solutions




Disclaimer
The data and valuations provided in this document are for information purposes only and are provided as an accommodation and without charge. The Federal Home Loan Bank of Chicago makes no representations or warranties about the accuracy or suitability of any information in this document. This document is not intended to constitute legal, investment, or financial advice or the rendering of legal, consulting, or other professional services of any kind.