Morning Market Update: July 14, 2020
Yields Dip as Equities End Mixed in Choppy Trading Day
Commentary for Monday: Treasurys rallied while equities were mixed in a choppy trading day. Yields were little changed in overnight trading but jumped in the morning following equity gains in the technology sector as the NASDAQ touched all-time highs. Yields dropped mid-day following California's announcement of indoor dinning closures with increased virus cases. They continued lower through the close, ending the day down 0-3 basis points across the curve.
This Morning: Yields are shifting lower this morning following the release of economic data on small business optimism and the Consumer Price Index that exceeded expectations.
The Federal Reserve Bank of New York's Microeconomic data published its June 2020 Survey of Consumer Expectations. Median inflation expectations dipped from 3% to 2.7% on a one-year horizon. However, median home prices increased from 0.6% to 2% from May to June. The probability that unemployment will be higher one year from now decreased to from 38.9% to 35.1% in June. Expectations of a change in taxes one year ahead decreased from 3% to 2.7% from May to June.

The morning market update is provided by: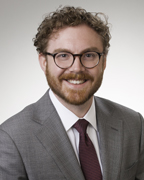 James Hotchkiss
Director, Member Strategy and Solutions
Disclaimer
The data and valuations provided in this document are for information purposes only and are provided as an accommodation and without charge. The Federal Home Loan Bank of Chicago makes no representations or warranties about the accuracy or suitability of any information in this document. This document is not intended to constitute legal, investment, or financial advice or the rendering of legal, consulting, or other professional services of any kind.
Contact your Sales Director for more information.