Morning Market Update: January 21, 2020
Yields Unchanged While Equities Rose Slightly
Commentary for Friday: Treasurys were mixed, but mostly unchanged, as equities rose slightly. Yields were little changed in overnight trading. They jumped in the morning following better-than-expected data from a new Housing Starts report. Yields dipped in the late morning following the purchase of 7.5B in Treasury Bills by the New York Federal Reserve. They remained stable through the close, ending mostly unchanged from the prior day.
This Morning: Yields fall across the curve with no economic data releases to guide markets.
Housing starts rose to a better than expected 1.608M in December, over consensus expectations of 1.380M. The prior month's figures were revised from 1.365M to 1.375M. Building permits came in at worse-than-expected 1.41M, vs. an estimated 1.46M. Single-family starts rose 11.2% in December, up 1.1% year-over-year.
Industrial production declined to a worse-than-expected -0.3% vs. an estimated -0.2% month-over-month. The prior month was downwardly revised from 1.1% to 0.8%. Motor vehicles and parts production declined -4.6%, following a rise of 12.8% in November. Manufacturing production ex motor vehicles matched the prior month's growth, rising 0.5%.
The Job Openings and Labor Turnover Survey in November reported job openings grew by a less-than-expected 6.80M as the prior month was upwardly revised from 7.26M to 7.36M. The pace of hiring remained unchanged from the prior month at 3.8% with 5.821M hirings.



The morning market update is provided by: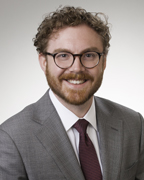 James Hotchkiss
Director, Member Strategy and Solutions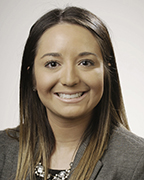 Melissa Deven

Director, Member Strategy and Solutions




Disclaimer
The data and valuations provided in this document are for information purposes only and are provided as an accommodation and without charge. The Federal Home Loan Bank of Chicago makes no representations or warranties about the accuracy or suitability of any information in this document. This document is not intended to constitute legal, investment, or financial advice or the rendering of legal, consulting, or other professional services of any kind.
Contact your Sales Director for more information.