Image: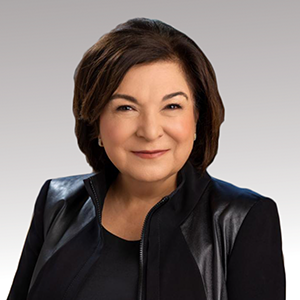 Maria E. Wynne
Chief Executive Officer
Leadership Greater Chicago
Maria E. Wynne is Chief Executive Officer of Leadership Greater Chicago (LGC), the region's premiere civic leadership development organization. Since 2014, Ms. Wynne has led the transformation of LGC, representing the organization at the highest levels of business, government, and social services. She distinguished herself as an innovator and transformational leader at Microsoft and Xerox. She later served as Chief Executive Officer for the Girl Scouts of Greater Chicago and Northwest Indiana from 2008 to 2013. Ms. Wynne is a member of the Commercial Club of Chicago, the Economic Club of Chicago, The Chicago Network, and The Chicago Club. She serves as Board President for the Goodman Theatre, Treasurer for P33, founded to work collaboratively with Chicago communities to make Chicago an inclusive at top Tier 1 Tech City in the United States. She also serves as a Trustee of North Central College, she is an Advisory Board Member of Chicago Innovation and co-chairs the Advisory Council for the Civic Consulting Alliance. Ms. Wynne earned her Bachelor of Arts degree at North Central College and a Master of Business Administration from Northern Illinois University. She has continued her executive education at Northwestern University's Kellogg School of Management, the Harvard Business School, and the Center for Creative Leadership.