Image: Thurman_Cedric4C_2018_300x300_013119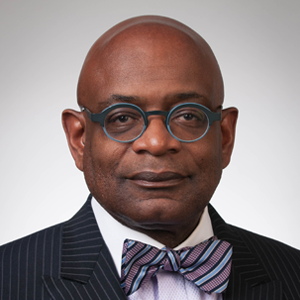 Cedric D. Thurman
Senior Vice President, Chief Diversity Officer
Cedric D. Thurman joined the Bank in the newly created position of Senior Vice President and Chief Diversity Officer in September 2018. In this role Mr. Thurman is responsible for shaping the Bank's culture to provide opportunities for all employees and help the Bank be a catalyst for change for its member institutions and the communities they serve.
Since 2017, Mr. Thurman is the Founder and CEO of Talks Inc., a not for profit organization being developed to provide life skills programming for youth via video-based conversations. Prior to developing Talks Inc., from 2014 to 2017, Mr. Thurman served as U.S. Head of Inclusion at BMO Harris Bank. In this role, Mr. Thurman was responsible for the diversity and inclusion strategy for the U.S. while overseeing BMO's Enterprise Resource Groups in the U.S. and Canada, as well as compliance related activities. Mr. Thurman began his career at BMO Harris, spending nearly 10 years in a variety of roles from International Trade Finance, Community Development Lending, and Branch Management and Development from 1987 to 1996. Prior to re-joining BMO Harris, Mr. Thurman spent 14 years at JLL in office and retail brokerage capacities, as well as leading HR strategy for the Americas region. He also served as JLL's first Chief Diversity Officer, where Mr. Thurman created and implemented a multi-year, multi-phased strategic plan that defined, assessed, nurtured, and cultivated a culture of diversity and inclusion.
Mr. Thurman is very active in Chicago's civic community. He currently serves on the Governing Board of UCAN, where he is Vice Chair and also Chairs the Diversity Advisory Board; Board of Directors for Urban Initiatives; Central Division Board member for Junior Achievement of Chicago; University of Illinois College of Business Dean's Business Council; University of Illinois College of Business Alumni Association Board, where he serves as Scholarship Committee Chair; Board of Advisors, University of Illinois Alumni Association, where he chairs the student engagement committee; member of the President's Council for the Museum of Science and Industry, where he currently serves as Co-Chair for the Museum's Black Creativity program and previously served as Chair of the President's Council and was also a member of the Board of Trustees; and Commissioner, Illinois Attorney Registration and Disciplinary Commission of the Supreme Court of Illinois.
Mr. Thurman holds an MBA in Management Strategy and Marketing from the Kellogg School of Management of Northwestern University and a BS in Finance from the University of Illinois, Urbana-Champaign.