Community First October 2019 Newsletter
The October 2019 edition of the
Community First® newsletter
is now available.

Nominations Now Open for the Community Investment Advisory Council
The FHLBank Chicago is accepting nominations to its
Community Investment Advisory Council
through October 31. The Advisory Council is composed of individuals who reside in the District and are actively engaged in affordable housing and/or community lending activities. Advisory Council members are appointed by the FHLBank Chicago's Board of Directors and serve three-year terms.
Click here
for the nomination form.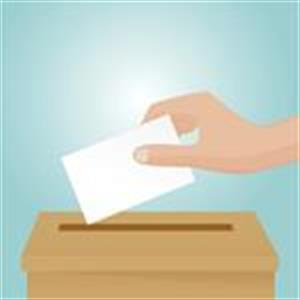 News
Community First® Disaster Relief Program
The FHLBank Chicago announced a $500,000 allocation to its
Community First Disaster Relief Program
; to assist communities affected by severe storms, tornadoes, straight-line winds, and flooding in Wisconsin and to support communities affected by severe storms and flooding in Illinois. FHLBank Chicago members can submit applications for grant assistance on behalf of eligible households and businesses through December 20, 2019 so long as funds are available. For more information and a list of counties in the declared disaster areas, please read our recent
press release
.
DPP® Funds Still Available
The FHLBank Chicago opened its
Downpayment Plus® (DPP) and Downpayment Plus Advantage® (DPP Advantage®) programs
on January 14. So far this year, participating members have reserved $17.1 million on behalf of 3,000 homebuyers. The annual member limit remains at $420,000, available on a first-come, first-served basis as long as funds are available. Please contact us at 312-565-5824 or
dpp@fhlbc.com
with any questions.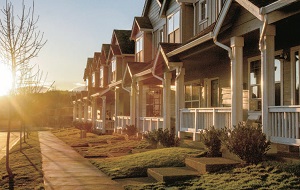 2019 Competitive AHP Round Update
Community Investment staff continues to review the 71 applications that were submitted in our 2019
competitive Affordable Housing Program
round. Many applicants have received a request for clarification; however, not being asked for clarification does not necessarily indicate a lack of competitiveness. We expect to make award announcements in early December.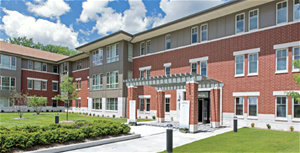 Policy Corner
Final AHP Rule Implementation
On November 28, 2018, the Federal Housing Finance Agency (FHFA) published its amended regulation (Final AHP Rule) giving the FHLBanks greater flexibility to identify and respond to the unique needs of their Districts. For an overview of the Final AHP Rule and comprehensive list of changes, visit our AHP Modernization webpage. Stay tuned for communications later this month detailing specific changes to owner-occupied AHP projects and the Downpayment Plus programs.
Deadline for Community Support Statements is October 31
Many FHLBank Chicago members are required to submit a Community Support Statement to the Federal Housing Finance Agency every two years. The 2019 Community Support Program (CSP) opened on April 1, 2019. Members subject to Community Support review must submit their Community Support Statement by October 31, 2019 using the
online CSP system
. More information on Community Support review, including a list of members subject to review in 2019, can be found on our
Community Support Program webpage
. Please contact us at 312-565-5824 or
CommunitySupportProgram@fhlbc.com
with any questions.
Project Spotlight:
Franklin School Apartments
Location: Rice Lake, Wisconsin
AHP award: $360,000
Member: Johnson Bank
Sponsor: Impact Seven, Inc.
Photo courtesy of Impact Seven, Inc.

Calendar
Upcoming Events