​Keep vs. Sell: Q1 2017
Overview
As commodity prices remain low, loan demand continues to rise from farmers. High loan demand has led to large loan balances and potentially higher credit risks, leading to balance sheet constraints. At the same time, rising competition has led to reduced margins and longer-term structures. To maintain key customer relationships while reducing interest rate and credit risks, many financial institutions have looked to the secondary market for farm loans. Selling loans can free up the balance sheet to make additional loans. However, keeping the loan can allow for increased interest income, lower fees to farmers, larger loan sizes, and increased liquidity through collateral pledging capabilities. When reviewing quantitative and qualitative metrics, you have the ability to decide whether to keep or sell the loans. Whichever route you choose, the Federal Home Loan Bank of Chicago (FHLBank Chicago) can provide low-cost funding options to give you a competitive edge in your market.
Keep vs. Sell Solution
In either scenario, it is important to look at the return on equity for both keeping and selling a loan. The summary on the back of this sheet shows that selling a $500K farm loan into the secondary market can free up the balance sheet and require lower capital, while providing fee income. The remaining non-guaranteed, non-sold portion of the loan can be funded with deposits or FHLBank Chicago advances.
If, however, the loan is too large to guarantee, the farmer cannot pay the guarantee fee, or you would like to keep the loan on balance sheet for other reasons (e.g., collateral pledging), consider funding the loan with an FHLBank Chicago advance. The table below shows one possible framework for calculating the net present value of a loan with a blend of deposits and advances for retaining and selling. The economic benefit of keeping vs. selling a loan depends largely on your institution's required and actual capital levels.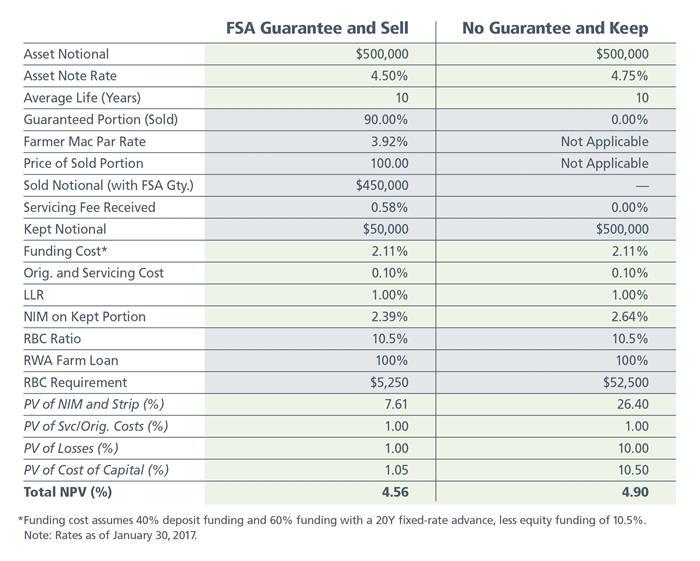 To Learn More
For further information, contact your Sales Director at membership@fhlbc.com to find out more about the products, strategies, and tools you can use to develop competitive lending solutions for your agricultural customers.
Contributors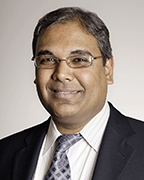 Ashish Tripathy
Managing Director, Member Strategy and Solutions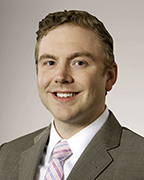 James Hotchkiss
Director, Member Strategy and Solutions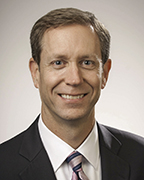 Chris Milne
Managing Director, Institutional Sales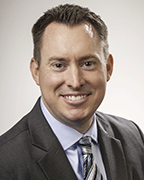 Jeff Long
Director, Institutional Sales





Disclaimer
The scenarios in this paper were prepared without any consideration of your institution's balance sheet composition, hedging strategies, or financial assumptions and plans, any of which may affect the relevance of these scenarios to your own analysis. The Federal Home Loan Bank of Chicago makes no representations or warranties about the accuracy or suitability of any information in this paper. This paper is not intended to constitute legal, accounting, investment, or financial advice or the rendering of legal, accounting, consulting, or other professional services of any kind. You should consult with your accountants, counsel, financial representatives, consultants, and/or other advisors regarding the extent these scenarios may be useful to you and with respect to any legal, tax, business, and/or financial matters or questions.
Federal Home Loan Bank of Chicago | Member owned. Member focused. | February 2017
Contact your Sales Director for more information.