Asset Liability Management Strategies for Insurance Companies: Q2 2019
The flexibility of advances from the Federal Home Loan Bank of Chicago (FHLBank Chicago) allows insurance company members to proactively manage asset/liability positions. Undesirable shifts in asset/liability duration gaps can result in circumstances that are detrimental to an insurer's cash flow, risk management, and credit ratings. The FHLBank Chicago can help manage these risks with products that allow insurers to more effectively control asset/liability mismatches.
The FHLBank Chicago offers advances with maturities ranging from overnight to 30 years that can help insurance companies establish a desired liability position. Meanwhile, the proceeds from those advances can be used to create an asset position that suits the asset/liability needs of the insurance company. The motivation for these types of transactions could be either proactive (e.g., a desire to change the asset/liability duration gap of the insurance company) or reactive (e.g., a need to fill liability gaps associated with unanticipated changes in insurance policyholder behavior, like lapsation).
Key Takeaways
FHLBank Chicago advances can be used to proactively manage insurance company asset/liability positions (for example, by changing duration mismatches), or to reactively adjust balance sheet positions in response to unanticipated changes in policyholder behavior.
The FHLBank Chicago offers many flexible funding structures that can be used to mirror the cash flows of a variety of asset types to match-fund an asset or asset portfolio, or to achieve a desired asset/liability management result.
Sample Asset/Liability Management Strategies
Example A: Asset Smoothing
During periods of tightening investment spreads, an insurance company can earn extra investment income by using an advance to pre-fund asset purchases while premiums accumulate over time, allowing the insurer to pay down the advance. The figure below illustrates how this might work in practice.
Example B: Adjusting Duration
An insurance company assumes a block of business with a longer duration of assets than liabilities. Similar blocks of business at the company are more closely matched, and the company wishes to decrease the gap of the new block of business. Since its existing assets have an advantageous yield, the insurance company decides to close the gap by lengthening the duration of its liabilities. One solution might be to take an advance with a longer-term maturity while simultaneously investing the proceeds in shorter-term assets, thereby closing the gap to an acceptable range.
To Learn More
Contact your Sales Director at
membership@fhlbc.com
to find out more about the products, strategies, and tools you can use to strengthen your insurance company.
Contributors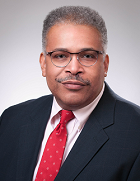 Bruce Cox
Director, Client Strategy, Member Strategy and Solutions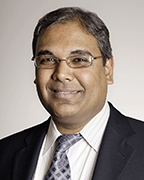 Ashish Tripathy
Managing Director, Member Strategy and Solutions
Disclaimer
The scenarios in this paper were prepared without any consideration of your institution's balance sheet composition, hedging strategies, or financial assumptions and plans, any of which may affect the relevance of these scenarios to your own analysis. The FHLBank Chicago makes no representations or warranties about the accuracy, currency, completeness, or suitability of any information in this paper. This paper is not intended to constitute legal, accounting, investment, or financial advice or the rendering of legal, accounting, consulting, or other professional services of any kind. You should consult with your accountants, counsel, financial representatives, consultants, and/or other advisors regarding the extent these scenarios may be useful to you and with respect to any legal, tax, business, and/or financial matters or questions.
Federal Home Loan Bank of Chicago | Member owned. Member focused. | June 2019
Contact your Sales Director for more information.