​CRE Financing and C&I Lending: Q3 2016
Since the recession, commercial lending growth has been strong. Commercial and industrial (C&I) lending in particular has been growing rapidly, with balances up 19% in Illinois and Wisconsin depositories from 2014 to 2015, according to FDIC call report data. Now, with non-residential construction spending growth and an easing of ending standards, commercial real estate (CRE) loan growth also appears to be accelerating. But, challenges remain as customers demand lower rates and longer terms and lenders struggle to earn a sustainable income. The Federal Home Loan Bank of Chicago (FHLBank Chicago) has solutions to help with these issues.
CRE Financing Solutions
Consider taking out a short-term floating-rate advance during the construction phase of the loan while locking in the fixed-rate portion of the permanent financing with a forward-starting amortizing advance. For long-term fixed-rate CRE deals, use match-funding, blended funding, or barbell funding strategies with fixed-rate and amortizing advances. Consider the FHLBank Chicago's option-embedded solutions (callable and putable advances) and swap-based solutions (swap plus rolling advance strategy or fixed-rate floating spread advance) to maximize spread.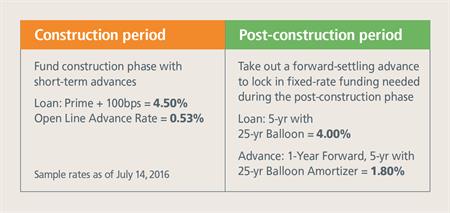 C&I Lending Solutions
As most C&I loans are floating rate and shorter term, take advantage of the FHLBank Chicago's short-term floating rate products such as an Open Line advance, rolling short-term fixed-rate advances, LIBOR floaters, or Discount Note floaters. By funding your C&I loan with low-cost short-term advances, you can earn a higher NIM while still pricing C&I loans competitively.



To Learn More
Visit eBanking to read the Commercial Lending white paper.

For further information, contact your Sales Director at membership@fhlbc.com to find out more about the products, strategies, and tools you can use to develop competitive lending solutions for your commercial customers.
Contributors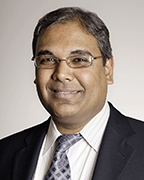 Ashish Tripathy
Managing Director, Member Strategy and Solutions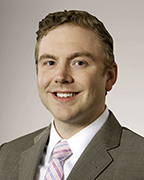 James Hotchkiss
Director, Member Strategy and Solutions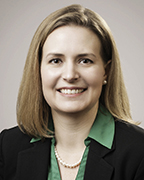 Erin Hunter
Director, Member Strategy and Solutions








Federal Home Loan Bank of Chicago | Member owned. Member focused. | September 2016