Commercial Lending: Q3 2018
Overview
Annualized commercial lending growth has increased to 14.6% in Q2 2018, according to call report data. After the NCUA changed the definition of Member Business Loans to exclude loans on 1–4 family dwellings earlier this year, credit unions will have space to lend further without hitting their cap. As interest rates continue to rise and competition for loans remains strong, the Federal Home Loan Bank of Chicago (FHLBank Chicago) has solutions to help with these challenges.
CRE Lending Solutions
For long-term fixed rate CRE loans there are several strategies to consider. In the following example, we suggest match-funding a 5Y30Y amortizing loan at a rate of 5.80% with a 5Y30Y amortizing advance at 3.06%; suggesting an initial net interest margin (NIM) of 2.74% (see Figures 1 and 2 to the right). Another option would be to use a barbell strategy funding 80% of the loan amount with a 5Y fixed rate advance at 3.02% and the remaining 20% with a 1Y fixed rate advance at a rate of 2.59%. Using this strategy, your institution would receive a starting NIM of 2.74% (see Figures 3 and 4). It's also wise to consider the FHLBank Chicago's option-embedded solutions (callable and putable advances) and swap-based solutions (swap plus rolling advance strategy or fixed rate floating spread advance) to maximize spreads on CRE lending.
C&I Lending Solutions
As most C&I loans are floating-rate, it may be a good idea to use advances such as the open line advance to hedge individual C&I loans or the entire portfolio. Other options for funding C&I loans include rolling short term advances, such as the discount note floater. Using FHLBank Chicago short term low cost funding is a great way to increase margins while still giving your customers a competitive price.
To Learn More
For further information, contact your Sales Director at
membership@fhlbc.com
to find out more about the products, strategies, and tools you can use to develop competitive lending solutions for your commercial customers.
Contributors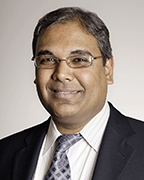 Ashish Tripathy
Managing Director, Member Strategy and Solutions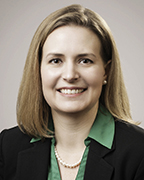 Erin Hunter
Director Member Strategy and Solutions
Disclaimer
The risks of using leverage strategies should be reviewed by each financial institution to ensure they do not breach any regulatory requirements and understand the characteristics of any investments and borrowings they are making before engaging in such a strategy. The scenarios in this paper were prepared without any consideration of your institution's balance sheet composition, hedging strategies, or financial assumptions and plans, any of which may affect the relevance of these scenarios to your own analysis. The Federal Home Loan Bank of Chicago makes no representations or warranties about the accuracy or suitability of any information in this paper. This paper is not intended to constitute legal, accounting, investment, or financial advice or the rendering of legal, accounting, consulting, or other professional services of any kind. You should consult with your accountants, counsel, financial representatives, consultants, and/or other advisors regarding the extent these scenarios may be useful to you and with respect to any legal, tax, business, and/or financial matters or questions.

Federal Home Loan Bank of Chicago | Member owned. Member focused. | October 2018
Contact your Sales Director for more information.