Consumer Lending: Funding Your Auto Loan Portfolio to Optimize Net Interest Margin, Q2 2018
Overview
Is your institution seeking strategies to fund and manage the interest rate risk of your auto loans held in portfolio while optimizing net interest margin (NIM)? As economic growth and inflation accelerate, rates are rising in tandem. Your institution can utilize Federal Home Loan Bank of Chicago (FHLBank Chicago) advances for liquidity planning, funding, and Net Interest Margin (NIM) hedging.
The Member Strategy and Solutions team can help you develop funding strategies so you can provide competitive long-term, fixed rate auto lending programs to your customers. Products and solutions also exist for seasonal liquidity needs created by loan pipelines.
Net Interest Margin (NIM) Tool
The solutions were formed using the FHLBank Chicago's Net Interest Margin (NIM) Tool, which is a web-based application that allows members to model NIM of asset portfolios funded by advances and/or deposits across different interest rate scenarios that can be found on our member only eBanking portal. This tool can be used to make optimal decisions on funding options that maximize the NIM of asset portfolios while minimizing the compression of NIM under worst interest rate scenarios. Based on available funding choices, members can also make decisions on asset coupons and terms that are desirable in order to achieve their NIM targets. This tool can be utilized by treasury, asset liability management, finance, lending, investment, and accounting departments of member financial institutions to make optimal asset funding decisions.
To Learn More
To see an example case study of hedging a 5Y portfolio of auto loans, visit eBanking to read the Consumer Lending: Funding Your Auto Loan Portfolio to Optimize Net Interest Margin white paper.
Contributors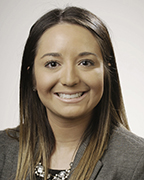 Melissa Deven

Director, Member Strategy and Solutions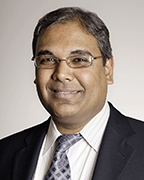 Ashish Tripathy
Managing Director, Member Strategy and Solutions

Disclaimer
The scenarios in this paper were prepared without any consideration of your institution's balance sheet composition, hedging strategies, or financial assumptions and plans, any of which may affect the relevance of these scenarios to your own analysis. The Federal Home Loan Bank of Chicago makes no representations or warranties about the accuracy or suitability of any information in this paper. This paper is not intended to constitute legal, accounting, investment, or financial advice or the rendering of legal, accounting, consulting, or other professional services of any kind. You should consult with your accountants, counsel, financial representatives, consultants, and/or other advisors regarding the extent these scenarios may be useful to you and with respect to
any legal, tax, business, and/or financial matters or questions.
Federal Home Loan Bank of Chicago | Member owned. Member focused. | October 2018
Contact your Sales Director for more information.