Auto and Line of Credit Lending: Q3 2016​
As consumer balance sheets have largely recovered from the recession, households are now borrowing again to finance education, auto purchases, and other household expenditures. Consumer credit has steadily grown between 6–7% at an annual rate since 2012, with auto loans surpassing $1 trillion outstanding for the first time in 2015, according to FDIC call report data. The combination of strong payroll growth and weak oil prices has led to strong auto sales. The Federal Home Loan Bank of Chicago (FHLBank Chicago) can offer competitive solutions for funding and hedging various types of consumer loans.
Auto Lending Solutions
In order to reduce risk and maintain a strong net interest margin, an FHLBank Chicago amortizing advance can be structured to exactly match the balloon maturity term and amortization schedule of a fixed-rate loan.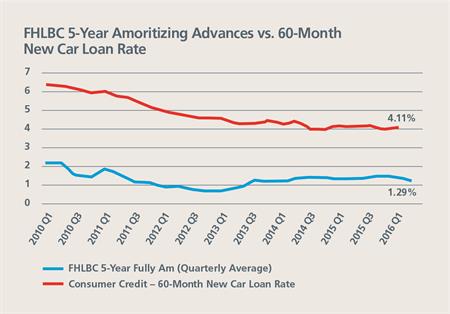 Line of Credit Lending Solutions
Institutions offering lines of credit to customers can hedge the often-volatile notional balances with an Open Line of Credit advance or overnight advance. These advances allow borrowing members to increase or decrease balances daily to fund and hedge changing notional amounts while taking advantage of low short-term rates.
To Learn More
Visit eBanking to read the Consumer Lending white paper.

For further information, contact your Sales Director at membership@fhlbc.com to find out more about the products, strategies, and tools you can use to develop competitive lending solutions for your consumer customers.
Contributors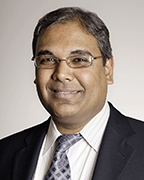 Ashish Tripathy
Managing Director, Member Strategy and Solutions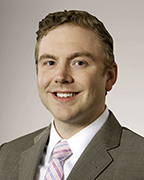 James Hotchkiss
Director, Member Strategy and Solutions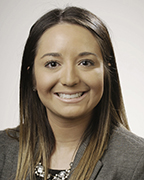 Melissa Deven
Associate Director, Member Strategy and Solutions








Federal Home Loan Bank of Chicago | Member owned. Member focused. | September 2016