How Insurance Companies Benefit From an FHLBank Membership: Q2 2019
Brief History of the Federal Home Loan Bank System
Congress established the Federal Home Loan Bank (FHLBank) System in 1932 as a government-sponsored enterprise (GSE), and since its inception, insurance companies have been eligible to apply for membership—a testament to their importance to the U.S. housing market. Since the passing of the Housing and Economic Recovery Act of 2008, the Federal Housing Finance Agency (FHFA) has been the FHLBanks' regulator. Over time, Congress has added to the types of institutions eligible for membership in the FHLBank System, which now include depository financial institutions (banks, thrifts, and credit unions), insurance companies, and community development financial institutions.
Today the FHLBank System comprises 11 separate banks and a fiscal agent, the Office of Finance. Each of these 11 FHLBanks is established as its own cooperative organization, with its own member institutions, staff, board of directors, capital structure, and financial statements. As a cooperative, each FHLBank is controlled by its owners/member institutions through their elected representatives to the board of directors, who are predominantly from member institutions.
The FHLBank Chicago's mission is to provide reliable liquidity to member institutions to support housing finance and community investment. Insurance companies support this mission through their significant investments in the U.S. housing market.
Since 1932, insurance companies have seen the value of membership in the FHLBank System and have become members and users of the FHLBank System at an increasing rate.
Key Takeaways
The FHLBank System is a GSE cooperative with low borrowing costs.
The FHLBank System's mission is to promote housing finance and community investment.
Members of the FHLBanks include insurance companies, banks, thrifts, credit unions, and community development financial institutions.
The FHLBank System has historically provided reliable liquidity to member institutions through its broad and global investor base.
Insurance company membership in the FHLBank System has grown at an annual compound rate of 8.6% over the last ten years.
There are seven membership eligibility requirements for insurance companies.

Source: FHFA


Benefits and Uses by Members
Even though the 11 FHLBanks are separately managed, they issue debt jointly through the Office of Finance to support their and their member institutions' combined funding needs. The jointly issued debt of the FHLBank System often trades at rates that are close to those of the U.S. government. In addition, the FHLBank System is the second-largest issuer of debt held by U.S. market funds (after the U.S. Treasury), which implies a broad and global investor base and allows the FHLBanks to meet large amounts of member funding needs, even in stressed liquidity environments. The FHLBanks pass these funding advantages on to their members. Further, the FHLBanks make that funding available to members on terms that are often more flexible than those available in the broader marketplace. FHLBanks provide insurance companies with low-cost funding that insurers can use for reliable daily and contingent liquidity, spread investing, and support for asset/liability management, as well as to address longer-term needs to support growth, business objectives, and acquisitions.
As insurance companies utilize various FHLBank Chicago products, they're able to implement strategies that lead to enhanced income, better asset/liability management, diversified funding sources, smarter capital deployment, and access to funding for low- to moderate-income housing or community development projects.
The value of an FHLBank Chicago membership is further strengthened by the Bank's history of a competitive and growing dividend paid on the stock owned by its cooperative members. This is true for both the basic membership stock (B2 stock) and the activity stock (B1 stock) associated with the utilization of the FHLBank Chicago's advance products, which pay higher dividends, as illustrated in the graph on the below.



Please note that historical dividends paid are not an indication that the FHLBank Chicago will pay dividends in the future nor an indication of the dividend rates the FHLBank Chicago will pay in the future, if any.
The financial strength of the FHLBank Chicago is also demonstrated by the levels of retained earnings maintained at the Bank, which are the strongest in the FHLBank System, as of March 31, 2019.


The Path to Membership
To be eligible for membership in an FHLBank, an insurance company must:
Be duly organized—the institution must be chartered by a state agency
Be subject to inspection and regulation—the institution must be subject to inspection and regulation under the insurance laws of any state
Make long-term home mortgages—the institution must either originate or purchase long-term (five years or longer) home mortgage loans (including mortgage-backed securities backed by qualifying loans and securities)
Exhibit safe financial condition—the institution's financial condition must be such that advances may be safely made to it
Show sound character of management and home financing policy—the character of the institution's management and home financing policy must be consistent with sound and economical home financing
Meet the definition of an insurance company—the institution must hold an insurance license or charter under the laws of a state, and its primary business must be the underwriting of insurance for persons or entities that are not its affiliates
Have mortgage-related assets that reflect a commitment to housing finance
To Learn More
Contact
membership@fhlbc.com
for more information about becoming a member of the FHLBank Chicago.
Contributors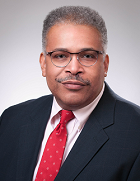 Bruce Cox
Director, Client Strategy, Member Strategy and Solutions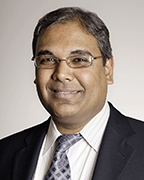 Ashish Tripathy
Managing Director, Member Strategy and Solutions
Disclaimer
The scenarios in this paper were prepared without any consideration of your institution's balance sheet composition, hedging strategies, or financial assumptions and plans, any of which may affect the relevance of these scenarios to your own analysis. The FHLBank Chicago makes no representations or warranties about the accuracy, currency, completeness, or suitability of any information in this paper. This paper is not intended to constitute legal, accounting, investment, or financial advice or the rendering of legal, accounting, consulting, or other professional services of any kind. You should consult with your accountants, counsel, financial representatives, consultants, and/or other advisors regarding the extent these scenarios may be useful to you and with respect to any legal, tax, business, and/or financial matters or questions. Certain information included in this paper speaks only as of a particular date or dates and may have become out of date. The FHLBank Chicago does not undertake an obligation and disclaims any duty to update any information in this paper. This paper contains forward-looking statements that include risks and uncertainties, including, but not limited to, the risk factors set forth in the FHLBank Chicago's periodic filings with the Securities and Exchange Commission. Forward-looking statements may use forward-looking terms, such as "anticipates," "expects," "could," "may," "should," or their negatives or any other variations of these terms.
Federal Home Loan Bank of Chicago | Member owned. Member focused. | May 2019
Contact your Sales Director for more information.