How the FHLBank Chicago Dividend Reduces Your Borrowing Costs: Q4 2018
The Dividend Effect
On January 23, 2019, the Federal Home Loan Bank of Chicago (FHLBank Chicago) declared a dividend on B1 activity stock at an annualized rate of 5.00% and on B2 membership stock at an annualized rate of 2.00%. To reward members supporting the cooperative by borrowing from us, the FHLBank Chicago increased the B1 activity stock dividend in order to reduce a member's advance costs.


Key takeaways:
• The FHLBank Chicago dividend reduces the "all-in" cost of borrowing an advance
• The FHLBank Chicago dividend represents a return on a member's investments

The figure below shows the recent history of our dividend rates and the corresponding "all-in" rate.

To Learn More
Visit the Solutions section of eBanking to read How the FHLBank Chicago Dividend Reduces Your Borrowing Costs white paper.

For further information, contact your Sales Director at membership@fhlbc.com to find out more about the FHLBank Chicago dividend rate and opportunities to lower your borrowing costs.
Contributors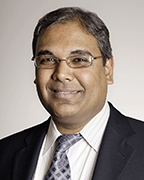 Ashish Tripathy
Managing Director, Member Strategy and Solutions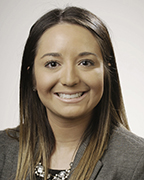 Melissa Deven
Director, Member Strategy and Solutions


Disclaimer
The scenarios in this paper were prepared without any consideration of your institution's balance sheet composition,hedging strategies, or financial assumptions and plans, any of which may affect the relevance of these scenarios to your own analysis. The Federal Home Loan Bank of Chicago makes no representations or warranties about the accuracy or suitability of any information in this paper. This paper is not intended to constitute legal, accounting, investment, or financial advice or the rendering of legal, accounting, consulting, or other professional services of any kind. You should consult with your accountants, counsel, financial representatives, consultants, and/or other advisors regarding the extent these scenarios may be useful to you and with respect to any legal, tax, business, and/or financial matters or questions. Historical dividend rates provided for informational purposes only; future dividends at the Board's discretion and subject to change.

Federal Home Loan Bank of Chicago | Member owned. Member focused. | January 2019