Introduction to Solutions for Insurance Companies: Q2 2019
Insurance companies in the life, health, property and casualty, and specialty sectors that have a principal place of business in Illinois or Wisconsin can partner with the Federal Home Loan Bank of Chicago (FHLBank Chicago) by becoming members of our cooperative. With membership, insurance companies gain ready access to low-cost short- and long-term funding, as well as letters of credit. This funding comes in the form of loans to members through our suite of advance products, and can be structured in a variety of ways to meet the specific needs of individual insurers. All advances are fully collateralized by assets pledged by our members. As members of the cooperative, insurance companies are owners of the FHLBank Chicago and the capital stock they hold capitalizes any advances they may take.
Key Takeaways
The Federal Home Loan Bank (FHLBank) System has provided reliable liquidity to member institutions through its broad, global investor base since 1932.
During the 2008-2009 credit crunch, when other providers were decreasing funding availability and increasing costs, the FHLBank System doubled its funding availability and minimized cost increases.
The long-term debt ratings of the FHLBank System have been AA+/Aaa (S&P/Moody's), since September 25, 2018.
FHLBank funding offers considerable flexibility in size, structure, and terms.

About the FHLBank System
Quick and Diversified Source of Funding
Advances are a quick way for FHLBank members to get the liquidity they need. The FHLBanks access the financial markets several times a day to provide their members with the funding they need by drawing on a broad and diverse investor base. Advances may be structured in any number of ways, allowing individual members to find a funding strategy that is tailored to their needs.
The 11 FHLBanks in the FHLBank System are the second-largest issuer of debt held by U.S. (taxable money) market funds (after the Treasury), according to The Wall Street Journal.*
Investors typically like debt issued by FHLBanks because it is widely available and can be obtained through nearly any securities firm via the primary and secondary markets. Debt issuances come in a wide variety of structures to meet investor demand. The debt is auctioned, syndicated, or negotiated. Issue size can range from a minimum of $1 million to several billion dollars, and individual bonds may be increased prior to settlement or reopened after settlement to meet additional demand. Because the FHLBanks maintain conservative balance sheets and are active users of swaps to reduce interest-rate risk, there is considerable flexibility in the structures and terms of issues brought to market.
The FHLBank System has served its members for more than 85 years, during both steady and unpredictable economic times. In fact, during the 2008-2009 credit crunch, the FHLBank System was able to meet its members' liquidity needs with more than $375 billion of increased funding. (See the figure below.)
And, during the 2008-2009 financial crisis, while other providers were decreasing the availability of funding and increasing costs, the availability of FHLBank funding almost doubled with minimal increase in cost.
Safe Source of Funding
Safe lending is of paramount importance for the FHLBanks. The FHLBanks have never incurred a loss on an advance since they were established in 1932. This record may be attributed to four important operating principles:
Full collateralization of all advances: FHLBanks must remain fully collateralized at all times. Securities or loans in a collateral pool that are underperforming are required to be replaced or increased.
Priority status of security interests: The FHLBanks' "super lien" provides additional statutory support to the priority status of FHLBank security interests in member assets.
Conservative investment standards: By regulation, FHLBanks must invest in investment-grade securities, and most of their investments must be rated AA or higher.
Strong credit underwriting and monitoring policies: FHLBanks conduct their own independent credit review of members, and the credit profiles of members are actively monitored.
Together, these operating procedures foster conservative management and a long-term view of financial performance.
Stable Capital
Each FHLBank's customers are also the owners of the cooperative, which allows the FHLBanks to self-capitalize. To become a member of an FHLBank, financial institutions must purchase stock in that FHLBank; and when members need to access advances, they must not only pledge high-quality collateral, but may also need to purchase additional activity-based stock in proportion to their borrowings.

All senior, unsecured debt securities issued through the Office of Finance (consolidated obligations) are the joint obligation of the entire FHLBank System.
Current Credit Ratings
Insurance Company Use of the FHLBank System
Insurance companies benefit from the same products the FHLBank Chicago offers to depository members, which include banks, thrifts, and credit unions.

Insurance companies can utilize advances to:
Diversify sources of funding
Access stopgap liquidity in times of financial distress
Enhance investment yield by eliminating the need to sell securities into a weakening market
Support the creation of asset portfolios with match-funding
Support asset/liability management
The FHLBank Chicago also offers other products, like letters of credit, to support special deposits and guarantees.
*The Wall Street Journal, January 23, 2017, "Money-Fund Overhaul Gives Federal Home Loan Banks New Prominence," by Katy Burne
To Learn More
Contact
membership@fhlbc.com
to find out more about the products, strategies, and tools you can use to strengthen your insurance company.
Contributors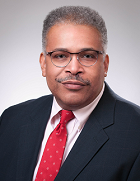 Bruce Cox
Director, Client Strategy, Member Strategy and Solutions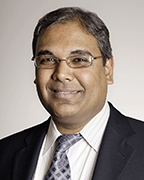 Ashish Tripathy
Managing Director, Member Strategy and Solutions
Disclaimer
The scenarios in this paper were prepared without any consideration of your institution's balance sheet composition, hedging strategies, or financial assumptions and plans, any of which may affect the relevance of these scenarios to your own analysis. The FHLBank Chicago makes no representations or warranties about the accuracy, currency, completeness, or suitability of any information in this paper. This paper is not intended to constitute legal, accounting, investment, or financial advice or the rendering of legal, accounting, consulting, or other professional services of any kind. You should consult with your accountants, counsel, financial representatives, consultants, and/or other advisors regarding the extent these scenarios may be useful to you and with respect to any legal, tax, business, and/or financial matters or questions. Certain information included in this paper speaks only as of a particular date or dates and may have become out of date. The FHLBank Chicago does not undertake an obligation and disclaims any duty to update any information in this paper. This paper contains forward-looking statements that include risks and uncertainties, including, but not limited to, the risk factors set forth in the FHLBank Chicago's periodic filings with the Securities and Exchange Commission. Forward-looking statements may use forward-looking terms, such as "anticipates," "expects," "could," "may," "should," or their negatives or any other variations of these terms.
Federal Home Loan Bank of Chicago | Member owned. Member focused. | May 2019
Contact your Sales Director for more information.