Liquidity Management Strategies for Insurance Companies: Q2 2019
While most insurance companies have good ongoing liquidity, unexpected liquidity needs may be triggered by larger-than-expected cash outflows due to many factors, including:
Insurance claims following a catastrophe
Tax payments
Lawsuit settlements
Equipment purchases
Reinsurance obligations
A change in acquisition payouts
Insurance companies may have a substantial portfolio of assets they can tap into to fund these needs; however, selling into a weak or illiquid market is often not the optimal solution. Utilizing an advance from the Federal Home Loan Bank of Chicago (FHLBank Chicago) is a way to limit the need to sell into a weak market, avoiding potential losses and allowing assets to recover in value.
Key Takeaways
The FHLBank Chicago offers reliable, low-cost funding for planned or unplanned operating and nonoperating liquidity needs. An advance can bridge cash-flow shortages or forestall the sale of investments at inopportune times or periods of market dislocation.
An FHLBank Chicago advance can be a low-cost funding source or supplement to a liquidity pool shared by an insurance company's subsidiaries. The pool can help maintain a free flow of cash within the organization, and use of the FHLBank Chicago advance can help establish a market-determined rate for short-term transactions.
Sample Liquidity Strategies
Example A: Liquidity Pool
FHLBank Chicago advances can also be used to create a liquidity pool among a group of related insurance companies who are part of an underwriting pool or have intercompany borrowing arrangements.


Example B: Liquidity Funding
An insurance company has a $10 million cash need that requires the liquidation of a $10 million asset at a time when a temporary market dislocation has occurred. The liquidation of the asset would result in a 100 bps loss on the sale. Rather than selling in a weak market, the insurance company could take a $10 million 6-month fixed rate advance at the rate of 2.22% (6/20/19 rates), taking advantage of the FHLBank Chicago's low rates and giving the market and asset time to recover.
Example C: Liquidity Funding
As the table below shows, the more an insurance company substitutes low-yielding assets with an advance from the FHLBank Chicago to meet liquidity needs, the more net income the company may be able to produce. Some insurance companies need to maintain a portfolio of highly liquid assets to satisfy liquidity needs arising from cyclical claims variations, unexpected claims spikes, expense spikes, statutory requirements, etc. This strategy of maintaining excess liquid assets that can be sold to meet peak liquidity needs (Scenario 1 in the table and figure below) could lead to lower yields and market value losses. Alternatively, the size of the portfolio could be reduced and a flexible advance from the FHLBank Chicago could fill the gap between peak need and minimum highly liquid asset balances for only the necessary time periods (Scenarios 2 and 3). The assets freed up by the advance could be reallocated to a portfolio of higher-yielding assets, which might produce more income. The largest income impact would come from Scenario 3, which incorporates a larger FHLBank Chicago advance into the insurance company's liquidity strategy.
Utilization of Advances to Produce Income
To Learn More
Contact your Sales Director at
membership@fhlbc.com
to learn more about using advances to meet your liquidity needs.
Contributors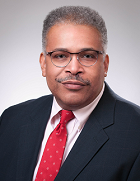 Bruce Cox
Director, Client Strategy, Member Strategy and Solutions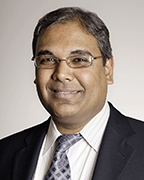 Ashish Tripathy
Managing Director, Member Strategy and Solutions
Disclaimer
The scenarios in this paper were prepared without any consideration of your institution's balance sheet composition, hedging strategies, or financial assumptions and plans, any of which may affect the relevance of these scenarios to your own analysis. The FHLBank Chicago makes no representations or warranties about the accuracy, currency, completeness, or suitability of any information in this paper. This paper is not intended to constitute legal, accounting, investment, or financial advice or the rendering of legal, accounting, consulting, or other professional services of any kind. You should consult with your accountants, counsel, financial representatives, consultants, and/or other advisors regarding the extent these scenarios may be useful to you and with respect to any legal, tax, business, and/or financial matters or questions. Certain information included in this paper speaks only as of a particular date or dates and may have become out of date. The FHLBank Chicago does not undertake any obligation and disclaims any duty to update any information in this paper. This paper contains forward-looking statements that include risks and uncertainties, including, but not limited to, the risk factors set forth in the FHLBank Chicago's periodic filings with the Securities and Exchange Commission. Forward-looking statements may use forward-looking terms, such as "anticipates," "expects," "could," "may," "should," or their negatives or any other variations of these terms.
Federal Home Loan Bank of Chicago | Member owned. Member focused. | June 2019
Contact your Sales Director for more information.