Relative Value Framework: Q3 2018
The Importance of Relative Value
While the absolute value of a funding strategy is important for profitability, it is also vital to assess its competitiveness against alternatives. A relative value framework considers other strategies and benchmark interest rates to determine the optimal funding choice. The Federal Home Loan Bank of Chicago (FHLBank Chicago) offers dozens of different advance products that are optimal in various interest rate environments. By using a relative value strategy, you can better assess your funding choice and maximize the benefits of your FHLBank Chicago membership.
Relative Value for Term Funding
For medium-term funding, the putable advance generates the most relative value for many of our members. The increased value of the put option gives members the ability to reduce the cost of funding below that of a regular fixed rate advance by taking on some duration risk. For longer-term funding, let negative swap spreads and low cost short-term FHLBank Chicago funding via the swap plus rolling advance strategy work for you. With this strategy, members can receive funding at interest rates near (or even below) long-term swap rates. See Figure 1.
Relative Value for Short-Term Funding
If your institution is looking for short-term funding inside of one year, then fixed rate advances remain the cheapest funding source available. Figure 2 shows a current snapshot of short-term interest rates, illustrating that short-term advance rates remain very competitive and, when factoring in the FHLBank Chicago's dividend, are the least expensive source of funding.
A Framework for Funding Based on Rate Hike Expectations
The relative value framework for funding depends on what your desired maturity is, but it also depends on whether you believe the FOMC will hike closer to its own expectations or that of the market.
If you believe rates will more closely follow the FOMC projections (or move even more aggressively) then the lowest cost strategy is to lock in term funding via a putable or fixed rate advance. If you are comfortable with optionality and with duration extension risk, then a putable advance provides the lowest cost strategy. If you are less comfortable with duration extension risk or would rather just lock in the simplicity of a fixed rate for term funding, then the fixed rate advance is the best alternative funding strategy.
If you believe rates will more closely follow the Fed Funds projections and you only want to lock in funding for 1-year or less, then rolling short-term advances is the lowest cost funding strategy. If you believe rates will more closely follow the Fed Funds projections and you want to lock in longer 2- or 3-year funding it becomes more advantageous to lock in funding costs via a putable or fixed rate advance. Rolling short-term advances still provides low cost funding, but does open you up to rising rate risks. See Figure 3.
To Learn More
If you would like more information or create your own Fed rate hike scenarios, please contact the Member Strategy and Solutions Team to receive a copy of the Fed Hike Funding Tool.
Contributors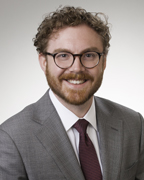 James Hotchkiss
Director, Member Strategy and Solutions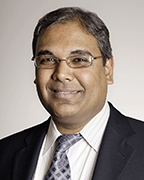 Ashish Tripathy
Managing Director, Member Strategy and Solutions


Disclaimer
The scenarios in this paper were prepared without any consideration of your institution's balance sheet composition, hedging strategies, or financial assumptions and plans, any of which may affect the relevance of these scenarios to your own analysis. The Federal Home Loan Bank of Chicago makes no representations or warranties about the accuracy or suitability of any information in this paper. This paper is not intended to constitute legal, accounting, investment, or financial advice or the rendering of legal, accounting, consulting, or other professional services of any kind. You should consult with your accountants, counsel, financial representatives, consultants, and/or other advisors regarding the extent these scenarios may be useful to you and with respect to any legal, tax, business, and/or financial matters or questions.
Federal Home Loan Bank of Chicago | Member owned. Member focused. | September 2018
Contact your Sales Director for more information.