Residential Lending: 15 and 30 Year Mortgage Funding, Q3 2018
Overview
According to Freddie Mac data, 30Y fixed rate mortgage rates reached a high of 4.66% in May although rates fell to 4.60% in early August. Freddie Mac believes that mortgage rates will be flat during the rest of 2018 and rise to 5.10% in 2019. Federal Home Loan Bank of Chicago's (FHLBank Chicago) 10Y advance rates have moved in a similar pattern over the same period of time, but spreads between 30Y mortgages and the 10Y advance have risen from 93 bps in January 2018 to 107 bps in August 2018, after hitting a peak in late June.

30Y Mortgage Rates vs 10Y Advance Rate



With spreads widening, financial Institutions that hold residential loans in their loan portfolios should take advantage of FHLBank Chicago advances blended with deposits to hedge interest rate risk while earning a healthy spread over the life of the mortgage portfolio. Keep reading to see how the FHLBank Chicago can help!
Hedging a Portfolio of Residential Mortgage Loans
Examples in this paper illustrate multiple examples of hedging a portfolio of 30Y and 15Y mortgages with FHLBank Chicago advances. The details of the mortgage portfolio, funding options with advances, analytics for Net Interest Margin (NIM), and duration and spreads are shown below for each option. Note that our NIM summaries are based off of the forward curve where base case, or a "0" scenario, still has forward-looking rates implied. In this case, forward rates are implying an upward rate movement.
30Y Mortgage Solution, Option 1
In this example, the portfolio is made up of 30Y mortgages at a rate of 4.50% with 15 bps expense for retaining servicing. Hedging option one below uses a mix of fixed rate and putable advances along with deposits. The tables below show the amount and type of advances used to obtain a starting, 5Y, and 10Y average NIM of 1.75%, 0.97%, and 0.67%, respectively. These tables also show the NIM to be earned in 5Y and 10Y terms in various rate shock scenarios. Following these tables are graphs showing the paydowns of the portfolio and the advance terms across various rate shock scenarios. After those graphs, you can find the income in each year and various scenarios shown graphically and in table form. Lastly, the four graphs show the mortgage income, advance expenses, and NIM to be earned in each rate shock scenario.


To Learn More
To see an example case study of funding and hedging a portfolio of 30Y and 15Y mortgages, visit eBanking to read the Residential Lending: 15 and 30 Year Mortgage Funding white paper.
Contributors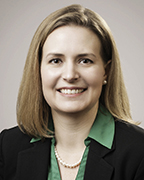 Erin Hunter
Director, Member Strategy and Solutions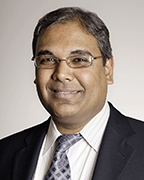 Ashish Tripathy
Managing Director, Member Strategy and Solutions
Disclaimer
The scenarios in this paper were prepared without any consideration of your institution's balance sheet composition, hedging strategies, or financial assumptions and plans, any of which may affect the relevance of these scenarios to your own analysis. The Federal Home Loan Bank of Chicago makes no representations or warranties about the accuracy or suitability of any information in this paper. This paper is not intended to constitute legal, accounting, investment, or financial advice or the rendering of legal, accounting, consulting, or other professional services of any kind. You should consult with your accountants, counsel, financial representatives, consultants, and/or other advisors regarding the extent these scenarios may be useful to you and with respect to
any legal, tax, business, and/or financial matters or questions.
Federal Home Loan Bank of Chicago | Member owned. Member focused. | October 2018
Contact your Sales Director for more information.