Hedging a Portfolio of Residential Mortgage Loans: Q1 2017
Overview
As the yield curve steepened from September 30, 2016 to December 31, 2016, the 10Y Treasury rose 85 bps and Freddie Mac's 30Y mortgage rate jumped 90 bps higher. Freddie Mac predicts rising rates will slow refinance activity by 45% in 2017 while an improving economy will increase purchase activity by 17%, reducing total originations by 7%.† As home prices rise, there could be some help in the refinance segment from cash out refinances, which are beginning to come back after hitting a low in 2014 as home prices rise. According to the Freddie Mac Home Price Index, U.S. home prices returned to pre-crisis levels in September of 2016.† Looking at the Seventh District, it appears Illinois and Wisconsin still have a bit of room to grow before they hit their pre-crisis peaks. Regardless of the types of mortgages your institution originates, the Federal Home Loan Bank of Chicago (FHLBank Chicago) has many solutions to help your institution.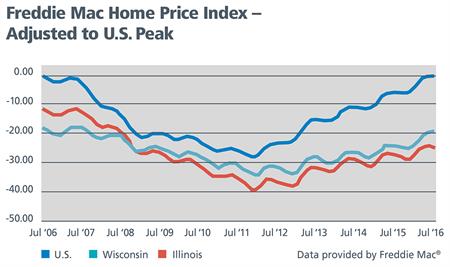 Hedging a Portfolio of Residential Mortgage Loans
Banks have the option to sell their residential mortgages or keep them on balance sheet. The decision can be made based on many factors—whether it's a qualified mortgage, term of the loan, type of loan, etc.—leaving lenders with a large variety of terms and interest rates in their portfolio. A seasoned portfolio was run through our ALM model. The interest rates and terms on the portfolio ranged from 2–7% and 10–30 years. Depending on the age of your portfolio, your terms and rates could vary. Net interest margin (NIM) was calculated in the base scenario as well as with interest rate shocks after hedging the portfolio with a ladder of fixed-rate fixed-term advances. In this particular case, 10-year average NIM was 2.47%. Specifics of the portfolio, NIM analysis, and ladder are found below.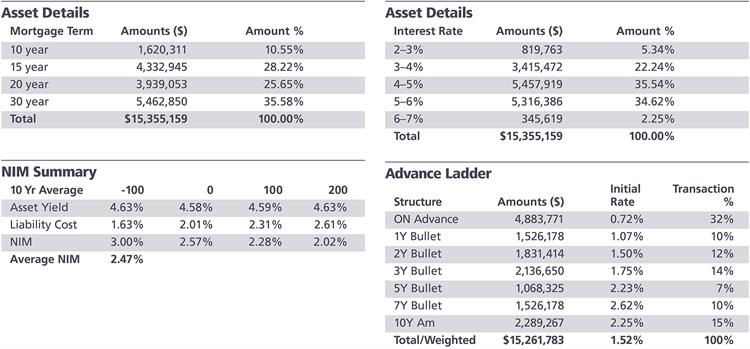 For more information on hedging a portfolio of mortgage loans, or to have your portfolio modeled by the FHLBank Chicago Member Strategy and Solutions Team, please reach out to your Sales Director.
To Learn More
For further information, contact your Sales Director at membership@fhlbc.com to find out more about the products, strategies, and tools you can use to develop competitive lending solutions for your residential customers.
Contributors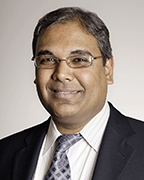 Ashish Tripathy
Managing Director, Member Strategy and Solutions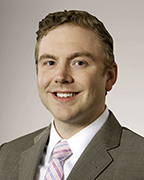 James Hotchkiss
Director, Member Strategy and Solutions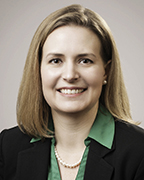 Erin Hunter
Director, Member Strategy and Solutions





Disclaimer
The scenarios in this paper were prepared without any consideration of your institution's balance sheet composition, hedging strategies, or financial assumptions and plans, any of which may affect the relevance of these scenarios to your own analysis. The Federal Home Loan Bank of Chicago makes no representations or warranties about the accuracy or suitability of any information in this paper. This paper is not intended to constitute legal, accounting, investment, or financial advice or the rendering of legal, accounting, consulting, or other professional services of any kind. You should consult with your accountants, counsel, financial representatives, consultants, and/or other advisors regarding the extent these scenarios may be useful to you and with respect to any legal, tax, business, and/or financial matters or questions.
† Provided by Freddie Mac
Federal Home Loan Bank of Chicago | Member owned. Member focused. | February 2017
Contact your Sales Director for more information.