Sample Credit Union Deposit Study
Introduction
As non-maturity checking and savings accounts have grown in recent years, understanding the future behaviors and costs of such accounts as market conditions and rates change is crucial to managing the credit union balance sheet. The Federal Home Loan Bank of Chicago's Member Strategy and Solutions Team works with our credit union members to provide deposit studies, which give valuable insights into deposit behavior while providing key inputs to the credit union asset liability model. The study that follows is an example of what we can perform for your credit union. Please reach out to your sales director or the solutions team to inquire further.

Monthly data on deposit account balances, new account balances, and offered interest rates for your institution were collected to conduct a core share deposit study. The goal was to better understand the effects of market rates and customer behavior on the sensitivity of offered interest rates and share deposit balances. The results of this core share deposit study can be used to obtain an estimate of duration and average life for these deposit accounts. The results can also be used as valuable inputs to facilitate asset liability modeling.

As a key input into the asset liability model of a credit union's balance sheet, the results of a core share deposit study play a significant role in determining the risk metrics, asset allocation strategies, funding strategies, return-on-equity, and dividend payout of a credit union.

For each deposit account type, the core share deposit study attempts to measure four key metrics:
Market-Rate-Sensitivity of Offered Interest Rates (or, Beta)*,
Core versus Non-Core (or, Surge) Balances,
Decay Rate, and
Duration.
*Calculated only for interest-bearing accounts.
Data Selection and Normalization
Your institution's data set included account level information for two accounts for five and half years. The time range was January 2013 to July 2018. We analyzed all accounts provided, as seen in Figure 1.
Figure 1: Accounts Analyzed
Market-Rate-Sensitivity of Offered Interest Rates (or, Beta)
For each interest bearing deposit product, the history of monthly offered rates was regressed against nine different market indices with 12 different lag periods. The market indices used were: 3-Month Treasury Bill, 6-Month Treasury Bill, 1-Year Treasury, 2-Year Treasury, 5-Year Treasury, 1-Month LIBOR, 3-Month LIBOR, 6-Month LIBOR, and 12-Month LIBOR. The lag periods varied from 0 month (no lag) to 12 months. This led to 117 regressions for each deposit type for a total of 1,053 regressions. The regressions with the highest R-squared in each account were chosen for further analysis.
To Learn More
To read more about how betas, decay rate, core vs stable deposits and duration are calculated, please visit eBanking to read the Sample Deposit Study white paper.
For further information or to have a deposit study done for your institution, please contact your sales director.
Contributors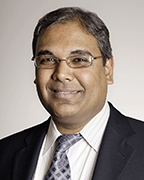 Ashish Tripathy
Managing Director, Member Strategy and Solutions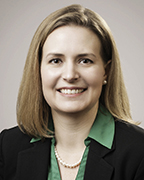 Erin Hunter
Director, Member Strategy and Solutions
Pamela Hetz
Director, Institutional Sales
Disclaimer
The risks of using leverage strategies should be reviewed by each financial institution to ensure they do not breach any regulatory requirements and understand the characteristics of any investments and borrowings they are making before engaging in such a strategy. The scenarios in this paper were prepared without any consideration of your institution's balance sheet composition, hedging strategies, or financial assumptions and plans, any of which may affect the relevance of these scenarios to your own analysis. The Federal Home Loan Bank of Chicago makes no representations or warranties about the accuracy or suitability of any information in this paper. This paper is not intended to constitute legal, accounting, investment, or financial advice or the rendering of legal, accounting, consulting, or other professional services of any kind. You should consult with your accountants, counsel, financial representatives, consultants, and/or other advisors regarding the extent these scenarios may be useful to you and with respect to any legal, tax, business, and/or financial matters or questions.

Federal Home Loan Bank of Chicago | Member owned. Member focused. | October 2018
Contact your Sales Director for more information.