Secondary Market: Q1 2019
2018 Year-In-Review: MPF Traditional Products
Sellers into the MPF Traditional products saved $22.6 million in Fannie Mae loan-level price adjustments (LLPAs) and received $3.5 million in additional credit enhancement (CE) fee income.
Sellers gained $3.3 million due to low loan balance payups since their rollout in June.
As sellers sold loans with superior credit features, the FHLBank Chicago successfully reduced their share of the credit risk, thereby reducing the risk-based capital requirement for the FHLBank Chicago and its members.
Despite a reduction in mortgage originations, the market share of MPF Traditional products grew in 2018, with 128 members selling $2.65 billion versus 94 ($1.21 billion) in 2017 and 74 ($1.28 billion) in 2016.
A combination of increasing mortgage rates and rising home prices has depressed overall home-buying and refinancing activity, leading to a deterioration in mortgage origination volume. However, purchase mortgage originations have stayed relatively high, fueled by low unemployment and demand from millennials. In addition, prepayment speeds have slowed, dragged down by a decline in refinancing activity. Freddie Mac anticipates that the refi market will contract from a 37% share of the market in 2017, to 25% in 2019, and 15% in 2020. Freddie Mac also anticipates mortgage originations to increase from a 63% share of the market in 2017, to 75% in 2019, and 85% in 2020. Lower overall origination volume, coupled with lower primary-secondary spreads due to increased lender competition, has made secondary market profits more difficult to come by. This lending environment naturally favors the MPF Traditional products, which increase lender profits due to a lack of LLPAs and ongoing CE fee income to support the credit risk-sharing structure.


Why MPF Traditional Is Winning Market Share
1. No Loan-Level Price Adjustments
In 2018, members saved a cumulative $22.6 million in LLPAs by selling into MPF Traditional products. How? Although sellers are subject to LLPAs by other GSEs and correspondents, MPF Traditional products do not charge them. Therefore, good-credit loans with features that generally have a high LLPA—such as cash-out refinance, high-balance, or condominium mortgages—can be sold to MPF without the additional burden of LLPAs, translating to more revenue for you.
2. Credit Enhancement Fee Income
Not only do MPF Traditional products not charge LLPAs, but the FHLBank Chicago pays you 6 to 12 basis points monthly (based on product type and master commitment size) in CE fee income for sharing the credit risk. By paying CE fee income over the life of the loan pool, MPF products help your institution smooth earnings volatility during mortgage origination downturns. Last year, the FHLBank Chicago paid sellers $3.5 million in CE fee income.
3. Payups on Low Loan Balance Loans
To reward members for superior prepayment performance on low loan balance loans, in June 2018, the FHLBank Chicago introduced low loan balance payups for loans at or below $200,000 that are sold into MPF Traditional products. This pricing option provides your institution with access to increased pricing on low-balance loans, which can help you attract new customers and result in increased profitability. Figure 3 illustrates payups by sub-product from conforming loan limit prices since the grids were introduced in mid-2018, ranging from 33 to 146 basis points.

As represented in Table 1 below, the FHLBank Chicago purchased more than 3,200 loans that received low loan balance pricing in the last half of 2018, pushing the weighted average price up to 102.626 from 101.873.



4. Decreased Risk-Based Capital
Due to Basel III capital rules, members that sell their loans using MPF Traditional products are required to allocate risk-based capital for their MPF credit enhancement obligation. However, most financial institutions have strict limits on the use of their risk-based capital and reserve its use for loans. The FHLBank Chicago recently helped members optimize and ease the amount of credit enhancement required to be held in order to support each loan. What does this mean for you? Your share of the credit risk—the credit enhancement obligation—and risk-based capital requirement concurrently decreased, affecting your risk-based capital ratio.

Summary
More Members Selling Into MPF Products
You spoke, we listened. As the FHLBank Chicago has continued to make improvements to its MPF Traditional product offerings, the number of members selling into MPF Traditional products has grown in tandem with MPF balances over the years, rising to 208 unique members selling into MPF products last year. More specifically, the number of members selling into MPF Traditional products jumped from 74 in 2016 to 128 in 2018.


To Learn More
Contact your Sales Director at membership@fhlbc.com to find out more about the products, strategies, and tools you can use to develop competitive lending solutions for your community and customers.
Contributors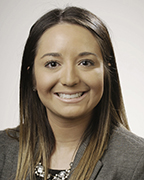 Melissa Deven
Director, Member Strategy and Solutions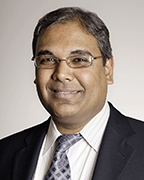 Ashish Tripathy

Managing Director, Member Strategy and Solutions
Disclaimer
The scenarios in this paper were prepared without any consideration of your institution's balance sheet composition, hedging strategies, or financial assumptions and plans, any of which may affect the relevance of these scenarios to your own analysis. The Federal Home Loan Bank of Chicago makes no representations or warranties about the accuracy or suitability of any information in this paper. This paper is not intended to constitute legal, accounting, investment, or financial advice or the rendering of legal, accounting, consulting, or other professional services of any kind. You should consult with your accountants, counsel, financial representatives, consultants, and/or other advisors regarding the extent these scenarios may be useful to you and with respect to any legal, tax, business, and/or financial matters or questions.

Mortgage Partnership Finance and MPF are registered trademarks of the Federal Home Loan Bank of Chicago.
Federal Home Loan Bank of Chicago | Member owned. Member focused. | February 2019
Contact your Sales Director for more information.