Secondary Market: Q3 2018
Overview
In a challenging rate environment with contracting net interest margins, non-interest income—of which mortgage banking fees constitute a significant portion—is increasingly important. With over 67% of our mortgage-originating members selling into the secondary market, providing secondary market solutions to our membership is an important goal of the Federal Home Loan Bank of Chicago (FHLBank Chicago). Through the Mortgage Partnership Finance® (MPF®) Program, FHLBank Chicago can help your institution earn additional fee income, attract additional customers, and obtain best execution on selling loans into the secondary market.
The Pricing Advantage
The MPF Traditional products offer attractive pricing for loans of good credit quality that are penalized by loan-level price adjustments (LLPAs) in other secondary market programs. The MPF Traditional products charge no LLPAs, so you can reduce the rate and fees for your borrowers. This could mean winning more customer loans.
Reduce Income Volatility
The MPF Original, MPF 125, and MPF 35 products allow your institution to share the credit risks associated with your mortgage loans with the FHLBank Chicago. For sharing in this risk, an institution earns credit enhancement (CE) fees of up to 6-12 basis points. By paying CE fee income over time, the MPF Program helps your institution smooth earnings volatility during mortgage origination downturns.
To Learn More
Contact your Sales Director at
membership@fhlbc.com
to find out more about the products, strategies, and tools you can use to develop competitive lending solutions for your community and customers.
Contributors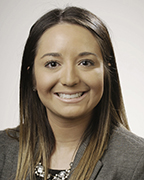 Melissa Deven
Director, Member Strategy and Solutions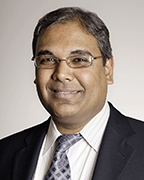 Ashish Tripathy

Managing Director, Member Strategy and Solutions
Disclaimer
The scenarios in this paper were prepared without any consideration of your institution's balance sheet composition, hedging strategies, or financial assumptions and plans, any of which may affect the relevance of these scenarios to your own analysis. The Federal Home Loan Bank of Chicago makes no representations or warranties about the accuracy or suitability of any information in this paper. This paper is not intended to constitute legal, accounting, investment, or financial advice or the rendering of legal, accounting, consulting, or other professional services of any kind. You should consult with your accountants, counsel, financial representatives, consultants, and/or other advisors regarding the extent these scenarios may be useful to you and with respect to any legal, tax, business, and/or financial matters or questions.

Mortgage Partnership Finance and MPF are registered trademarks of the Federal Home Loan Bank of Chicago.
Federal Home Loan Bank of Chicago | Member owned. Member focused. | September 2018
Contact your Sales Director for more information.