Symmetrical Prepayment Feature: Q1 2019
Overview
After the September 2018 Federal Open Market Committee (FOMC) meeting, the FOMC expected three rate hikes in 2019; however, today the FOMC expects only two rate hikes. Further, the market is pricing in less than one hike in 2019 and is even raising the probability of an interest rate cut in late 2019 or early 2020. This creates a disparity between the market and FOMC expectations. Considering the strong economy is still showing solid GDP and nonfarm payrolls, and given the Fed's expectations, interest rates could move higher and faster than the market expects. A symmetrical prepayment feature added to an FHLBank Chicago advance takes advantage of this disparity. You can lock in low-cost funding now, and monetize a rise in interest rates.
Utilizing the Symmetrical Prepayment Feature to Protect Value
The symmetrical prepayment feature is available to add onto certain fixed rate advances at a minimal additional cost (currently only two basis points). This feature allows members to prepay an advance, and realize a gain, if interest rates rise to levels greater than when the advance was originally executed. By using this flexible source of funding, members can protect the value of their long-term assets in a rising-rate environment and potentially monetize gains from market rate increases. This feature may also be used to offset realized or unrealized losses in a fixed rate investment portfolio that stem from rising rates, or to hedge disintermediation risk in depository and insurance products when rates rise.
When interest rates increase enough, the advance is "in the money," as the advance rate is now lower than the market rate for a new, similar-duration advance. The member may then realize a gain by paying less than par upon early termination of the advance. On the other hand, if interest rates fall, the advance is "out of the money," as the advance rate is now higher than the market rate for a new, similar-duration advance. In this case, the member pays a fee in order to prepay the advance. Without this feature, the advance would still require a prepayment fee as interest rates fall; however, as interest rates rise, while there would be no prepayment fee, there would also be no opportunity to realize a gain.
Other Considerations
Currently this feature is priced 2 basis points above traditional advance rates.

The prepayment calculation is at the sole discretion of the FHLBank Chicago.

Prepayment requests must be submitted by 2:00 p.m. Central Time to be processed on the same day. Requests made after this time will be processed the next business day.

There is an option to limit the potential gain, or discount below par, to 10% of the principal of the advance. The 10% limitation must be specified in the advance application. Notify the Member Transaction Desk (MTD) at the time of application that you would like this feature.

Capital stock requirements remain the same as for advances without this feature.

This option is embedded in the advance to help reduce or eliminate the need for derivative accounting.

This option is not available for execution on eBanking. A member must call the MTD and specifically request this feature.

Members are advised to contact the MTD to receive a sample rate-shock analysis, which provides examples of how interest rate movements may impact the prepayment calculations under certain scenarios.
Eligible Advances
A121 Fixed Rate, Fixed Term
A122 Callable Fixed Rate
A260 Structured Payment Amortizer
A290 Level Payment Amortizer
A291 Constant PSA or CPR Amortizer
A270 Callable Amortizer
A280 Stepped Rate
A420 Net Interest Margin Protection
A500 Expander/Extender
To Learn More
For more information on the requirements and pricing of this feature, contact your Sales Director at membership@fhlbc.com or call the Member Transaction Desk at 855.345.2244, option 1.
Contributors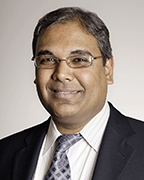 Ashish Tripathy
Managing Director, Member Strategy and Solutions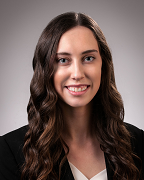 Jessica Nick

Associate Director, Member Strategy and Solutions
Disclaimer
The risks of using leverage strategies should be reviewed by each financial institution to ensure they do not breach any regulatory requirements and understand the characteristics of any investments and borrowings they are making before engaging in such a strategy. The scenarios in this paper were prepared without any consideration of your institution's balance sheet composition, hedging strategies, or financial assumptions and plans, any of which may affect the relevance of these scenarios to your own analysis. The Federal Home Loan Bank of Chicago makes no representations or warranties about the accuracy or suitability of any information in this paper. This paper is not intended to constitute legal, accounting, investment, or financial advice or the rendering of legal, accounting, consulting, or other professional services of any kind. You should consult with your accountants, counsel, financial representatives, consultants, and/or other advisors regarding the extent these scenarios may be useful to you and with respect to any legal, tax, business, and/or financial matters or questions.

Federal Home Loan Bank of Chicago | Member owned. Member focused. | February 2019
Contact your Sales Director for more information.