The Daily Advisor: August 4, 2021
Three Things to Know Today
Market Commentary for Tuesday
Commentary for Tuesday: Treasuries were unchanged as equities gained off the back of positive earnings reports. Yields were up in overnight trading following a rebound in Asian markets. They reversed course in the morning as markets worried over increased virus outbreaks despite positive economic news. Yields rebounded back in afternoon, ending the day mostly unchanged from the prior close.
Durable Goods Orders were reported at a better-than-expected 1.5% vs estimates of 1% in June. May's figures were upwardly revised from 1.7% to 1.5%. Construction goods within the machinery component grew the fastest at 10.9% month-over-month. Primary metals offset the gains, with aluminum falling 2.7%. Factory Orders also beat expectations of 1%, growing 1.5% in June.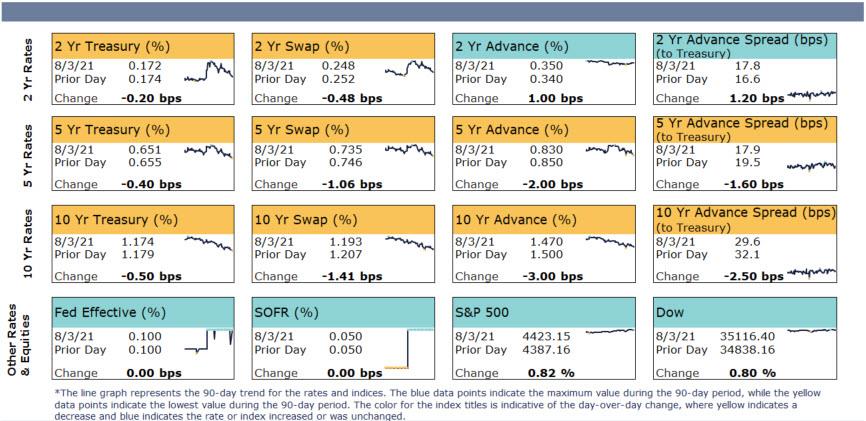 The morning market update is provided by: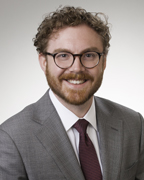 James Hotchkiss
, Director, Member Strategy and Solutions
Disclaimer
The data and valuations provided in this document are for information purposes only and are provided as an accommodation and without charge. The Federal Home Loan Bank of Chicago makes no representations or warranties about the accuracy or suitability of any information in this document. This document is not intended to constitute legal, investment, or financial advice or the rendering of legal, consulting, or other professional services of any kind.
Contact your Sales Director for more information.