The Daily Advisor: July 30, 2021
Three Things to Know Today
Market Commentary for Thursday
Commentary for Thursday: Treasuries sold-off while equities rallied in a risk-on trading day. Yields started the day little changed before moving higher in the early morning. Yields continued to move higher despite a slower than expected, but still massive, GDP growth of 6.5% in the second quarter led by strong consumer spending numbers. Yields finished the day near session highs.
The U.S. economy grew at an annualized rate of 6.5% in the second quarter below consensus expectations of 8.4% and in-line with first quarter growth of 6.4%. The U.S. economy is now bigger than in it was before the pandemic.
Personal consumption exceeded forecasts coming in at an annualized rate of 11.8% ahead of the 10.5% growth expected for June. The spending growth was the second highest level recorded trailing the record mark set in 1952.
U.S. Jobless claims moved lower to 400K down from 424K in the week before. The improvement was still slightly worse than expectations of 385K. Continuing claims, which are reported on a one week lag from initial claims, rose slightly to 3.27 million up from 3.26 million.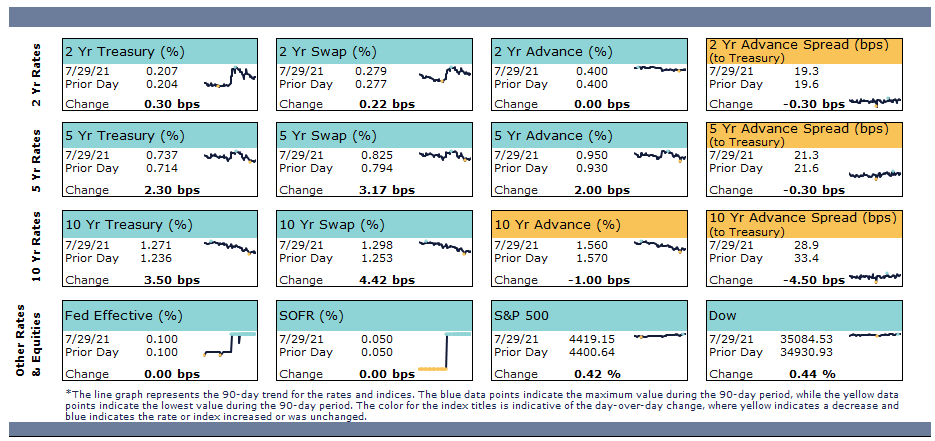 The morning market update is provided by: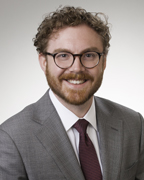 James Hotchkiss
, Director, Member Strategy and Solutions
Disclaimer
The data and valuations provided in this document are for information purposes only and are provided as an accommodation and without charge. The Federal Home Loan Bank of Chicago makes no representations or warranties about the accuracy or suitability of any information in this document. This document is not intended to constitute legal, investment, or financial advice or the rendering of legal, consulting, or other professional services of any kind.
Contact your Sales Director for more information.