The Daily Advisor: February 8, 2023
Three Things to Know Today
1. Register Today - 2023 Member Meetings
Coming to a city near you this spring, our complimentary Member Meetings are a chance for you to learn about the economic and mortgage outlook for the year, balance sheet strategies for today's environment, and hear about the customized products and solutions we have to offer.

2. Attend an AHP Webinar in March and April
Learn the latest about our 2023 competitive Affordable Housing Program (AHP) General Fund round at one of our upcoming AHP webinars! Topics include project eligibility, financial feasibility, and scoring.

3. 2023 Downpayment Plus and Downpayment Plus Advantage Program Benefits
Our Downpayment Plus (DPP®) programs offer forgivable grants for down payment and closing cost assistance, up to $10,000 on behalf of their income-eligible customers. These easy to access grants are paid by the member on behalf of its borrowers at the time the borrower closes on their mortgage financing.
Market Commentary for Tuesday
Commentary for Tuesday: Treasuries ended the day mixed while the three major equity indices climbed higher in a choppy trading day. Treasuries were overall subdued in overnight and early morning trading and remained largely muted through the bulk of the morning session. Yields across the curve rallied to session highs in the early afternoon in response to comments made by Fed Chairman Powell regarding the future path of rate hikes and the Fed's continued focus on inflation. Despite the brief rally, Treasuries spent the remainder of the afternoon session in a slide that ended with losses concentrated in the belly and long ends of the curve while the short-end finished little changed.

The December Consumer Credit Change report showed that total U.S. consumer credit rose $11.6B in the month, following a revised $33.1B increase in the prior month, and below consensus expectations of a rise of $25B. On an annual basis, consumer credit was up by 2.9% in December after a 7.1% gain in the prior month. The report showed an increase of $4.3B in non-revolving credit, which includes student loans and motor vehicle loans, as well as an increase of $7.2B in revolving credit, reflecting credit card debt.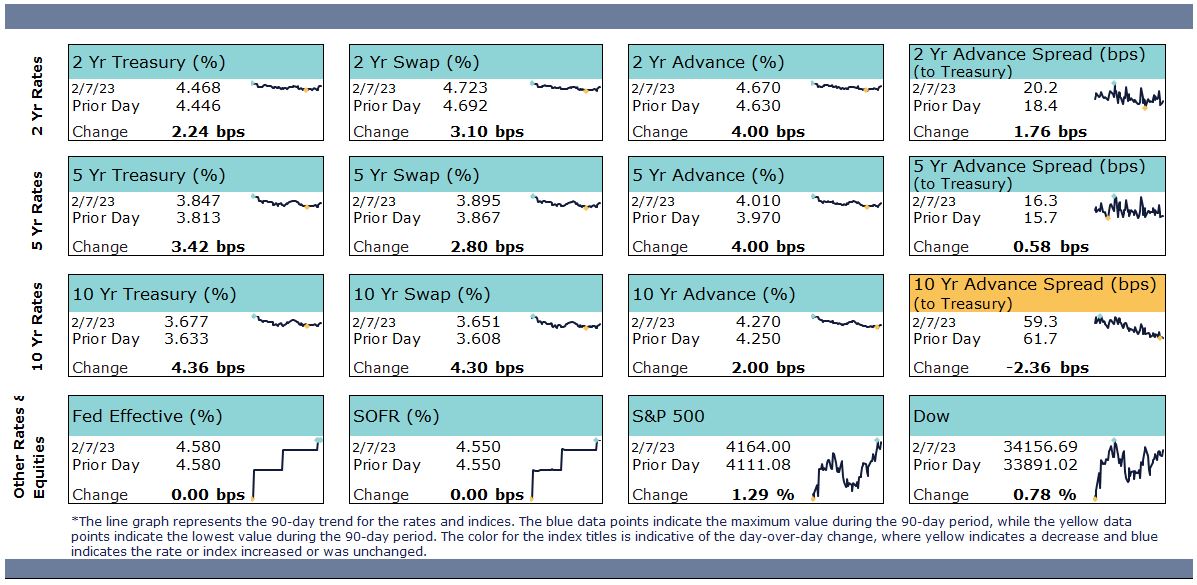 The morning market update is provided by: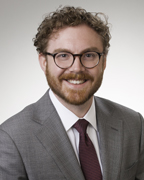 James Hotchkiss, Director, Member Strategy and Solutions


Disclaimer
The data and valuations provided in this document are for information purposes only and are provided as an accommodation and without charge. The Federal Home Loan Bank of Chicago makes no representations or warranties about the accuracy or suitability of any information in this document. This document is not intended to constitute legal, investment, or financial advice or the rendering of legal, consulting, or other professional services of any kind.
Contact your Sales Director for more information.