The Relative Value of Funding Alternatives: Q4 2017
The Importance of Relative Value
While the absolute value of a funding strategy is important for profitability, it is also vital to assess its competitiveness against alternatives. A relative value framework considers other strategies and benchmark interest rates to determine the optimal funding choice. The Federal Home Loan Bank of Chicago (FHLBank Chicago) offers dozens of different advance products that are optimal in various interest rate environments. Even advance products that are well suited in the same interest rate environment should be compared against each other as rate movements, the shape of the yield curve, and option prices can all have contrasting effects on different products and in different maturity terms. By using a relative value strategy, you can better assess your funding choice and maximize the benefits of your FHLBank Chicago membership.
Key Takeaways
• Even if multiple advances types are suited for the same interest rate environment, the relative value of one may outweigh the other
• Asset sensitive and liability sensitive financial institutions will have different relative value needs
• Comparing funding options using a relative value framework can give you a comparative advantage and optimize your balance sheet
• Currently, the best values are fixed-rate advances and floating-rate advances for shorter duration funding, putable advances for the medium duration funding, and the swap plus rolling advance strategy for longer duration funding
To Learn More
To see more examples of relative value, visit
eBanking
to read The Relative Value of Funding Alternatives white paper.
For further information on fixed-rate, putable, or fixed-rate with floating spread advance products, or regarding relative value funding strategies in general, contact your Sales Director at
membership@fhlbc.com
.
Contributors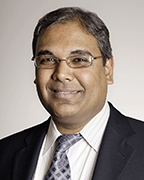 Ashish Tripathy
Managing Director, Member Strategy and Solutions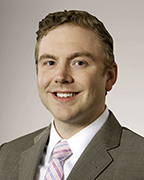 James Hotchkiss
Director, Member Strategy and Solutions
Disclaimer
The scenarios in this paper were prepared without any consideration of your institution's balance sheet composition, hedging strategies, or financial assumptions and plans, any of which may affect the relevance of these scenarios to your own analysis. The Federal Home Loan Bank of Chicago makes no representations or warranties about the accuracy or suitability of any information in this paper. This paper is not intended to constitute legal, accounting, investment, or financial advice or the rendering of legal, accounting, consulting, or other professional services of any kind. You should consult with your accountants, counsel, financial representatives, consultants, and/or other advisors regarding the extent these scenarios may be useful to you and with respect to any legal, tax, business, and/or financial matters or questions. Historical dividend rates provided for informational purposes only; future dividends at the Board's discretion and subject to change.
Federal Home Loan Bank of Chicago | Member owned. Member focused. | October 2017
Contact your Sales Director for more information.