Weekly Market Update: November 4, 2021
The Federal Home Loan Bank of Chicago (FHLBank Chicago) hosts a Weekly Market Update webinar Thursdays at 3 p.m. where members, free of charge, can either log in or dial in to receive an update of the latest economic releases, fixed income market update, Federal Reserve announcements, banking sector changes, and how these developments relate to members' business and balance sheets. About once a month guest speakers share their expertise on a topic of interest including regulatory updates, ALM strategies, and investment strategies.


Highlights for This Week
Weekly Interest Rate Comparisons
Economic Data Releases
GDP
Manufacturing
Preview of the Coming Week
Q and A
View this week's presentation slides here.
Register and tune into this week's webinar to learn more.
FHLBank Chicago members can also visit eBanking to access the Weekly Market Update webinar presentation slides.

The Weekly Market Update is hosted by: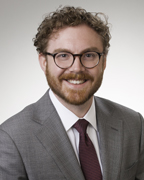 James Hotchkiss
Director, Sales, Strategy, and Solutions









Disclaimer
Certain information included in this presentation speaks only as of a particular date or dates included in this presentation. The information in the presentation may have become out of date. The Federal Home Loan Bank of Chicago (FHLBank Chicago) does not undertake an obligation, and disclaims any duty, to update any of the information in this presentation. The data, scenarios and valuations provided to you in this presentation are for information purposes only and are provided as an accommodation and without charge. The data, scenarios and valuations are estimates only and may not represent the actual or indicative terms at which new (or economically equivalent) transactions could be entered into or the actual or indicative terms at which existing (or economically equivalent) transactions could be prepaid, terminated, liquidated, assigned or unwound. The scenarios and valuations were derived using proprietary pricing models and estimates and assumptions about relevant future market conditions and other matters, all of which are subject to change without notice. The scenarios and valuations were prepared without any consideration of your institution's balance sheet composition, hedging strategies or financial assumptions and plans, any of which may affect the relevance of these valuations to your own analysis.

This presentation contains forward-looking statements which are based upon FHLBank Chicago's current expectations and speak only as of the date hereof. These statements may use forward-looking terms, such as "anticipates," "believes," "expects," "could," "plans," "estimates," "may," "should," "will," or their negatives or other variations on these terms. FHLBank Chicago cautions that, by their nature, forward-looking statements involve risk or uncertainty, that actual results could differ materially from those expressed or implied in these forward-looking statements, and that actual events could affect the extent to which a particular objective, projection, estimate, or prediction is realized. These forward-looking statements involve risks and uncertainties including, but not limited to, the risk factors set forth in FHLBank Chicago's periodic filings with the Securities and Exchange Commission, which are available on its website at www.fhlbc.com.

FHLBank Chicago makes no representations or warranties about the accuracy, currency, completeness, or suitability of any information in this presentation. This presentation is not intended to constitute legal, accounting, investment or financial advice or the rendering of legal, accounting, consulting, or other professional services of any kind. You should consult with your accountants, counsel, financial representatives, consultants and/or other advisors regarding the extent to which the information in this presentation may be useful to you and with respect to any legal, tax, business and/or financial matters or questions.
Contact your Sales Director for more information.