Community First August 2019 Newsletter
The August 2019 edition of the
Community First® newsletter
is now available.

FHLBank Chicago Announces Capacity-Building Grant Recipients
On July 30, the FHLBank Chicago announced the 2019 recipients of its
Community First® Capacity-Building Grant Program
. Seven organizations, in partnership with member institutions, were awarded a total of $258,660 to strengthen their financial position, operational efficiency, and/or human capital. Applicants were evaluated based on their mission, strategy to increase lending, proposed use of grant funds, and more. To learn more about the award recipients,
read the recent press release
.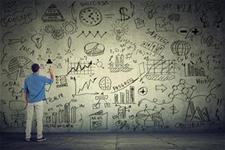 News
DPP Funds Still Available
The FHLBank Chicago's 2019
Downpayment Plus® (DPP) and Downpayment Plus Advantage® (DPP Advantage®) programs
opened on January 14. So far this year, participating members have reserved $14.4 million on behalf of more than 2,800 homebuyers. The annual member limit remains at $420,000, available on a first-come, first-served basis as long as funds are available. Please contact us at 312-565-5824 or
dpp@fhlbc.com
with any questions.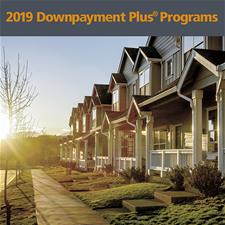 2019 Competitive AHP Applications: By the Numbers
For 29 years, FHLBank Chicago members have partnered with community developers and public agencies to apply for
competitive Affordable Housing Program (AHP)
subsidies. These grants are awarded through a competitive process to the highest-scoring projects until the funds are exhausted. The 2019 competitive round closed on June 14 with 71 applications submitted by 41 members in partnership with 51 sponsors.
Read more
application-related statistics.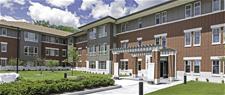 Community Small Business Advance Subsidy Available
The FHLBank Chicago launched its
Community Small Business Advance
in 2018 to support members' small business lending in low- to moderate-income communities within Illinois and Wisconsin. This product currently offers 0% financing with an overall program limit of $2 million in interest-rate subsidy for 2019. To date, eight members have submitted 20 reservations; $1,374,314 in subsidy has been approved. Learn more about the Community Small Business Advance on
our website
. FHLBank Chicago members may also access a recording of the June 27 Weekly Market Update webinar posted to
eBanking
to hear more about the product.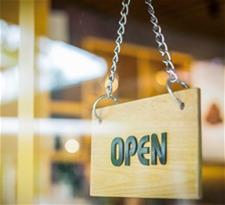 Policy Corner
Deadline for Community Support Statements Approaching
Many FHLBank Chicago members are required to submit a Community Support Statement to the Federal Housing Finance Agency every two years. The 2019 Community Support Program (CSP) opened on April 1, 2019. Members subject to Community Support review must submit their Community Support Statement by October 31, 2019 using the
online CSP system
. More information on Community Support review, including a list of members subject to review in 2019, can be found on our
Community Support Statements webpage
. Please contact us at 312-565-5824 or
CommunitySupportProgram@fhlbc.com
with any questions.
HUD Mortgagee Letters and Downpayment Assistance
The FHLBank Chicago recently published
this Community Investment Advisory
to provide additional guidance on the U.S. Department of Housing and Urban Development's (HUD's) Mortgagee Letters. On July 23, 2019, HUD issued Mortgagee Letter 2019-10, further suspending the effective date of Mortgagee Letter 2019-06. We will issue further guidance as more information becomes available. Please contact Community Investment at 312-565-5824, option 1, or
dpp@fhlbc.com
with any questions.
Project Spotlight:
Freedom's Path
Location: Hines, Illinois
AHP award: $700,000
Member: One Mortgage Partners Corporation
Sponsor: Affordable Housing Solutions, Inc.
Photo courtesy of Affordable Housing Solutions, Inc.

Read more
about Freedom's Path.
Calendar
Upcoming Events
August 28–30
Community Action Partnership's Annual Convention
Chicago, IL | Attending and Sponsoring

September 18
Wisconsin Association of Housing Authorities' Fall Conference
Milwaukee, WI | Presenting

September 19
Illinois Housing Council's Fall Mixer
Chicago, IL | Attending

September 19
Accion's Taste of Accion
Chicago, IL | Attending

September 19
Metropolitan Planning Council's Annual Luncheon
Chicago, IL | Attending

September 25
Wisconsin Housing and Economic Development Authority's Annual Conference
Madison, WI | Attending, Exhibiting, and Sponsoring

September 30–October 1
Habitat for Humanity Wisconsin's Annual Conference
Elkhart Lake, WI | Attending, Exhibiting, and Sponsoring

October 2
Mercy Housing Lakefront's Moving Forward Together
Chicago, IL | Attending and Sponsoring

October 10
Dane County Housing Initiative's 2019 Housing Summit
Madison, WI | Attending and Sponsoring

October 20–23
Opportunity Finance Network's Annual Conference
Washington, D.C.| Attending

October 24–25
Housing Action Illinois'Housing Matters! Conference
Bloomington, IL| Attending and Sponsori