Community First December Newsletter
The December 2020 edition of the Community First Newsletter is now available.
Click here
to see the browser version.

24.8 Million Awarded Through 2020 Competitive Affordable Housing Program

The Federal Home Loan Bank of Chicago (FHLBank Chicago) announced that it has awarded $24.8 million in grants through the 2020
competitive Affordable Housing Program
. 44 awards were made to support the new construction, acquisition, and/or rehabilitation of over 2,000 units of rental and owner-occupied housing. For more details, read the
announcement
.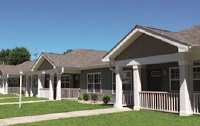 News
2021 Downpayment Plus® Program

The 2021
Downpayment Plus (DPP®) and Downpayment Plus Advantage® (DPP Advantage®) programs
will open Tuesday, January 19. In 2021, participating members may reserve up to $420,000 in the general pool on a first-come, first-served basis to help their income-eligible borrowers with down payment and closing costs. There is no limit in the DPP Advantage pool. Learn about key changes to the 2021 programs by reading our
recent bulletin
and registering for a
2021 DPP webinar
. Contact 312-565-5824 or
dpp@fhlbc.com
with any questions.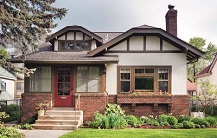 FHLBank Chicago Targeted Impact Fund
FHLBank Chicago's Targeted Impact Fund provided our members with grants to support relief efforts for populations hardest-hit by COVID-19 as well as to promote equity and opportunity for communities of color. Between August 10 and November 13, 76% of our members utilized the program, providing nearly $9.8 million to beneficiaries throughout Illinois and Wisconsin. Learn more about FHLBank Chicago's response to COVID-19 through our
COVID-19 Resource Center
.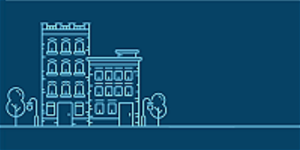 Policy Corner
2021 Affordable Housing Program Announced

FHLBank Chicago's Board of Directors recently approved the
2021 Affordable Housing Program (AHP) Implementation Plan
(Plan). The Plan outlines requirements and guidelines applicable to the Downpayment Plus programs and the AHP General Fund.
Read more
.
Advisory Council Spotlight
Introducing the 2021 Community Investment Advisory Council

FHLBank Chicago's Board of Directors recently made appointments and reappointments to the
Community Investment Advisory Council
.
Read more
about the new and returning members. We are excited to begin working with these affordable housing and community lending leaders!
Project Spotlight
Thorncreek Senior Living
Location: Thorncreek, Illinois
AHP Award: $610,000
Member: MB Financial Bank, National Association
Sponsor: Turnstone Development Corporation
Photo credit to Trent Albert at Albert Photographic