Council of Federal Home Loan Banks Names Donovan President and CEO
The Council of Federal Home Loan Banks (FHLBanks) appointed Ryan Donovan as its President and Chief Executive Officer. Donovan succeeds John von Seggern, who retired at the end of June.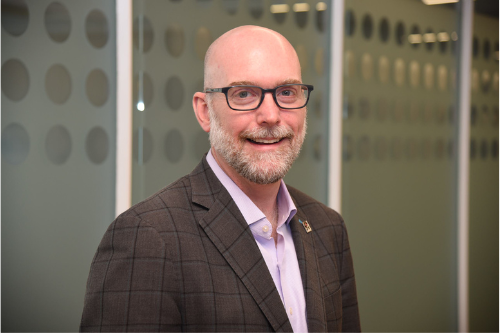 "We are excited to have Ryan lead the Council of Federal Home Loan Banks," said Dan Moore, Chairman of the Council of Federal Home Loan Banks. "Ryan brings almost two decades of advocacy and association experience that will help the Council and its banks effectively deliver a unified advocacy message to policymakers in Washington."
"The Federal Home Loan Bank system plays a crucial role in the housing finance system and helps ensure community banks, credit unions, and insurance companies can be there for their customers and members," Donovan said. "I look forward to working with the eleven Federal Home Loan Banks to make sure that policy enables them to meet the critical needs of their members and communities."
Previously, Donovan served as Executive Vice President and Chief Advocacy Officer at the Credit Union National Association, leading a team of more than 100 advocates at CUNA and its state credit union leagues and associations. He has been an advocate focused on financial services policy for almost two decades, having worked for the California and Nevada Credit Union Leagues prior to his nearly 15 year run at CUNA. Donovan began his career working for former House Democratic Leader Richard A. Gephardt (D-MO) and Representative Brad Sherman (D-CA).
Donovan will begin his service to the Council of Federal Home Loan Banks on September 6.
The Council of FHLBanks serves as the voice of the FHLBank System. Incorporated in 1998, the Council represents the positions and views of the FHLBanks and its members to Washington policymakers, regulators, the news media, and the financial services industry. The Council Board consists of director and officer representatives of the 11 FHLBanks.
The FHLBank System was created by the Federal Home Loan Bank Act of 1932 as a government sponsored enterprise to support mortgage lending and community investment. The System is comprised of 11 regional banks that serve approximately 6,600 members representing America's banks, credit unions, insurance companies and community development financial institutions (CDFIs). The banks are privately capitalized and owned as cooperatives by these member financial institutions.