Coming Soon - 2023 Community First Accelerate Grants for Small Business
For a second year, the Community First Accelerate Grants for Small Business (Accelerate Grants) will provide grant funds to support the growth and development of small businesses in members' communities, up to $25,000 per business. Grant funds can be used for a variety of purposes, including purchase or improvement of property, equipment, workforce development, and technology – and require impact reporting post-award. Applications for grant funding are submitted by FHLBank Chicago members on behalf of a small business that is making a difference in their community.
Eligible small business applicants must be a for-profit entity, be headquartered in either Illinois or Wisconsin, have been established under its current ownership for at least 12 months, have annual gross revenue of $1 million or less and have had a business relationship with the member for the prior 12 months or more prior to the application submission date. The competitive application round for the Accelerate Grants will open Monday, August 21, 2023 and close on September 15, 2023.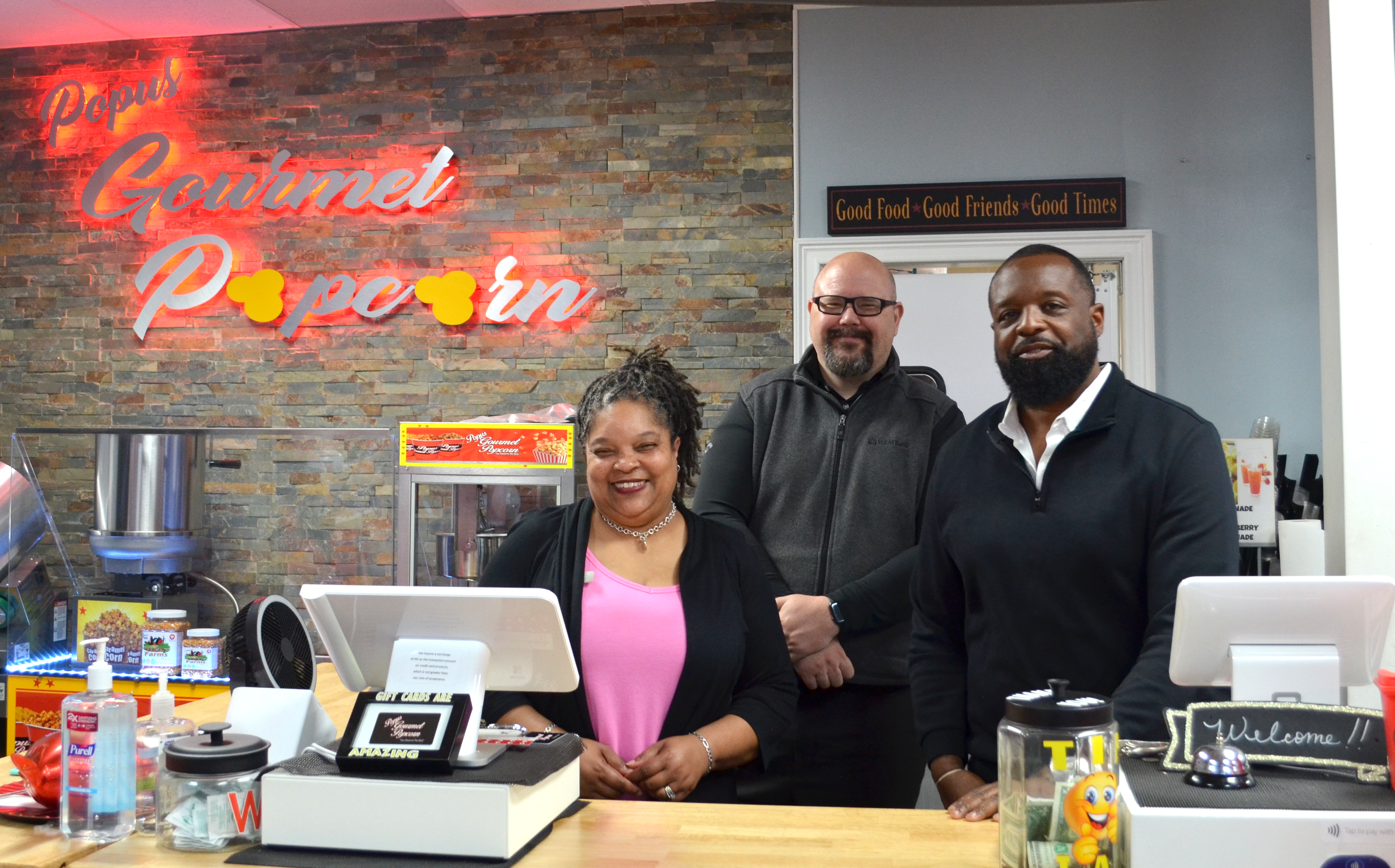 Walter and Leanne Dean, owners of Popus Gourmet Popcorn, received a 2022 Community First Accelerate Grant for Small Business. Pictured with Erik Schelling (center) of M&M Bank, a FHLBank Chicago member. Read more about their story in our 2022 Impact Report.